Are you looking to generate more leads for your property management company? If so, you're in the right place.
As your company grows through referrals, your operational processes must scale with you. But first, you have to keep your focus on the growth itself, which comes through lead generation.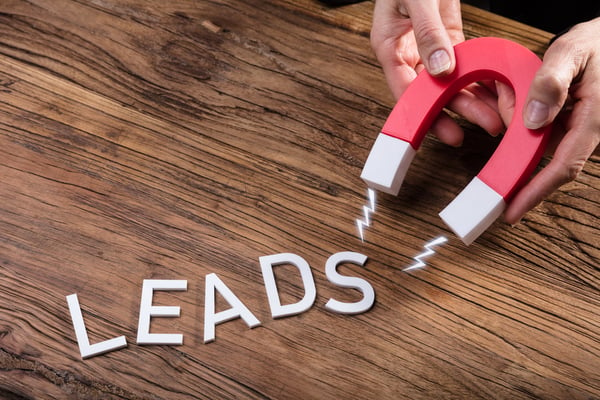 Keep reading to learn about the different ways to capture more leads and scale your property management company to the next level of success.
The value of the customer's lifetime must be more than what it costs to acquire and maintain that customer; this is how you secure a profit instead of a loss.
To ensure you're churning a profit, you'll need to evaluate the cost of acquiring a property against what its lifetime customer value is going to be. Take for example your average customer signs a four-year contract, paying you $200 a month to manage his or her properties. This means the average value of that contract is $9,600.
If you're spending $9,000 to acquire just one lead (yes, this is astronomical, but we're making a point), then your profit margin is very slim. Ideally, you'll keep your single lead generation cost below 10% of the customer's lifetime value. This means you'll have up to $960 to spend toward single lead generation and other marketing tactics that nurture that relationship.
Hopefully, you're taking advantage of today's advanced marketing technology tools to keep single lead generation to around $50-$100. This leaves you another $860 to spend toward nurturing the relationship throughout the customer's lifetime.
Now that you have a budget in place that you can devote toward lead generation, you'll want to head to the strategy table. The number one priority to have on this table is the creation of an online presence. The bigger the presence, the better.
The internet will likely be your number one tool for lead generation. Did you know that during the past four years, real estate searches grew by an astonishing 253 percent? In every city across the United States, hundreds of property owners are searching for property management companies on the internet.
Every person searching for a property management company in or near your areas of operation are potential leads. It's your responsibility to make sure they come across your company when performing their searches. It's also your responsibility to ensure the content you provide is easy to digest. More so, that you make it simple for potential leads to contact your company.
Partnering with a lead generation company that specializes in working with property management companies should be approached as a temporary and short-term solution, but it won't drive long-term results. Using a lead generation company as a long-term solution will cost you an enormous amount of money.
Fortunately, we've done a lot of the heavy research for you, and we've put together a go-to guide that will help you generate leads using some of today's most noteworthy SEO marketing tactics. These tactics are relatively inexpensive to deploy and will fuel long-term lead generation.
Always Include Calls-to-Action
You'll have a tough time getting online users to perform an intended behavior if you don't specifically outline what it is that you want them to do. This is why all of your content should always include a call-to-action. Many brands make the mistake of adding a call-to-action only at the end of a content piece. Integrating them throughout your content pieces, however, is much more likely to generate leads.
Establish a Presence on Social Media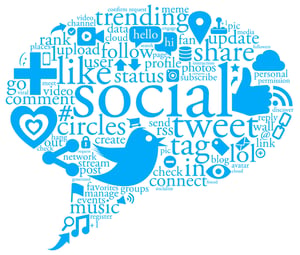 Another strategy for generating leads for your property management company is the use of social media. You can't utilize social media, though, unless you establish a presence on it. You'll need a profile on several social media platforms, with a heavy focus on Facebook, Google+, and Twitter, all of which garner a ton of traffic each month.
With the proper use of social media marketing automation, you can analyze your leads' online behaviors. From there, you can create automated marketing campaigns that allow you to interact with those leads; this is crucial to building relationships with existing and potential leads.
On all of your social media profiles, make sure to encourage your customers to leave reviews and testimonials. This will boost the SEO value of your profiles, which will work immensely in your advantage for generating more leads.
Give Your Website an SEO Makeover
Lastly, head on over to your website and give it an SEO makeover. All pages on your site should have carefully curated descriptions, titles, and permalinks.
Much like any SEO strategy, optimizing your site according to various SEO tactics is going to take time. You'll need to go in and check all of your images for image alt tags. If they don't have them, add them now. And make sure the alt tags include highly-relevant keywords.
It's also essential to ensure you have a blog. Don't have one? It's never too late to start. Your blog is at the heart of your website's SEO value. You should publish at least one new posting each week. Any time you ever feel that you're running out of topics to create content on, don't be afraid to revisit your old postings. Use analytics to pinpoint which ones are receiving the most traffic. You can repurpose those postings into new content to further boost their SEO value.
Is your property management company ready to generate more leads and increase profits? Reach out to Geekly Media today to learn more about inbound marketing and SEO tactics that can take your company to the next level of success.
Ready to take your company to the next level? Download our free game plan to transform your business in 30 days!