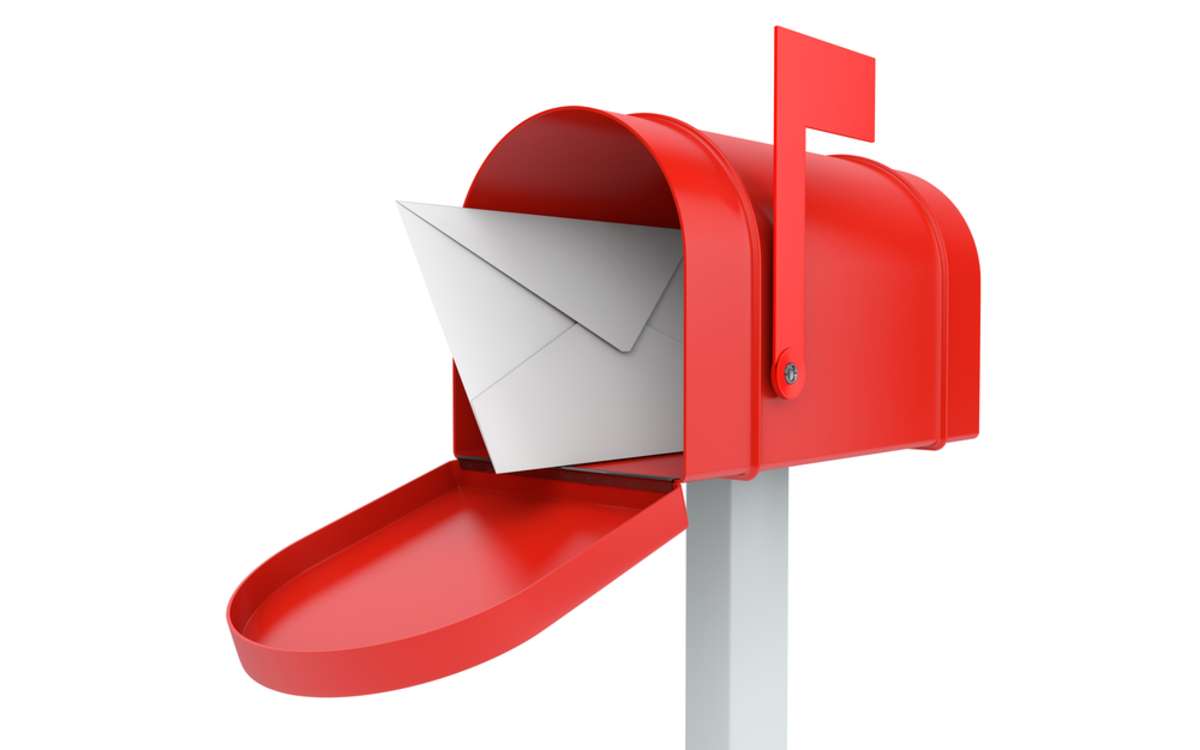 How to Market a Roofing Company: Direct Mail and Inbound Strategies
In today's digital age, many roofing companies may overlook the power of direct mail marketing. After all, with the rise of social media, email marketing, and other online advertising platforms, it's easy to think that traditional marketing methods (like "snail mail") are outdated.
However, direct mail marketing can still be an effective way to reach potential customers and complement your overall inbound and roofing marketing efforts. Therefore, when creating a holistic roofing marketing plan, don't leave out a critical direct mail element that could help you generate more leads! Here's what roofing contractors need to know.


What Does Direct Mail Mean?
Direct mail marketing involves sending physical mailers, such as postcards or brochures, to a targeted list of potential customers. This can be an effective way to reach potential customers in a specific area or neighborhood.
By including a call-to-action and contact information in your mail pieces, you can encourage recipients to reach out to your company for more information or to schedule an appointment.
Why Do I Need Direct Mail Marketing?
While digital marketing efforts are highly effective, it's important to have a diversified (or omnichannel) approach to reach a wider audience. In fact, coordinating direct mail and digital efforts increase response rates by 63%, website visits by 68%, and leads by 53%.
This means that direct mail can be a highly effective way to generate leads and increase conversions for your roofing company. It can also be a crucial element in driving more traffic to your website and increase conversions.


How to Create a Direct Mail Campaign
The fear for many marketers is that mail just ends up in the trash. No one opens it, so why waste money on it?
However, effective direct mail campaigns can be worthwhile, along with a strategic inbound marketing plan.
Before you start sending out mailers, you need to have a plan in place. Here are the steps you can take to create a successful direct mail campaign.
Identify Your Target Audience
The first step is to identify your target audience. This can include homeowners in a specific area or neighborhood or individuals who have recently searched for roofing services online.
Direct mail can go to two different audiences: your contacts (a "cultivation" list) or a purchased or rented list of prospects (or an "acquisition" list). Based on your audience, your message or call-to-action (CTA) might change depending on whether you're talking to people familiar with your business or introducing your roofing company to new potential customers.
By targeting the right audience, you can increase the likelihood that your mailer will be opened and read.
Create a Compelling Message
Once you've identified your target audience, you need to create a message that will resonate with them. This can include information about your company, your services, and any special offers or promotions you may be running.
When writing for a mail piece, it's important to make your message clear and concise so that recipients can easily understand what you're offering.
Design an Eye-Catching Mailer
Your mailer should also be visually appealing and eye-catching. While the design should not overwhelm the written content, an appealing design can help people open and read your mailer.
This can include using high-quality images, bold colors, and easy-to-read fonts. Make sure that your mailer stands out in the recipient's mailbox and captures their attention.
Track and Analyze Results
After you've sent out your mailers, tracking and analyzing the results is important. This can include monitoring response rates, conversions, and overall ROI. By analyzing your results, you can make adjustments to your campaign and improve its effectiveness over time.


Types of Direct Mail for Roofing Marketing
So, what should you put in the mail? There are several types of direct mail that you can use to promote your roofing company. Here are a few examples!
Postcards
Postcards are a simple and cost-effective way to reach potential customers. They can be designed with eye-catching graphics and a short message that promotes your roofing services. Postcards are also easy to send and can be delivered directly to the recipient's mailbox.
Brochures
Brochures are a more detailed form of direct mail, providing potential customers with more information about your company and services. They can be designed with high-quality images and detailed descriptions of your services, as well as contact information and a call-to-action.
Catalogs
Catalogs are a more comprehensive form of direct mail, providing potential customers with a full list of your services, roofing materials, and pricing. They can be designed with detailed descriptions, high-quality images, contact information, and a call to action.


Learn How to Market a Roofing Company With Geekly Media
Direct mail marketing can be a highly effective way for roofing companies to generate leads and increase conversions. By targeting the right audience, creating a compelling message, and designing an eye-catching mailer, you can reach potential customers in a unique and personalized way.
At Geekly Media, we understand the importance of a holistic approach to marketing for roofing companies. While we specialize in digital marketing, we also recognize the value of direct mail marketing as part of a comprehensive marketing program.
Our team can help you develop and execute a direct mail campaign that is tailored to your specific target audience and business goals. From identifying your target audience to creating a compelling message and designing an eye-catching mailer, we can help you every step of the way.
Additionally, we understand how to coordinate a mailing with inbound digital marketing efforts. From search engine optimization (SEO) and pay-per-click (PPC) advertising to social media marketing and content creation, our team has the expertise to help your business thrive in today's competitive digital landscape.
To learn more about our holistic approach to roofing marketing, reach out and Speak to a Geek!
Get more insights into expert offline marketing strategies for roofing contractors. Download a free copy of "Marketing a Roofing Company Part 2: Enhancing Your Digital Strategy With Offline Efforts."