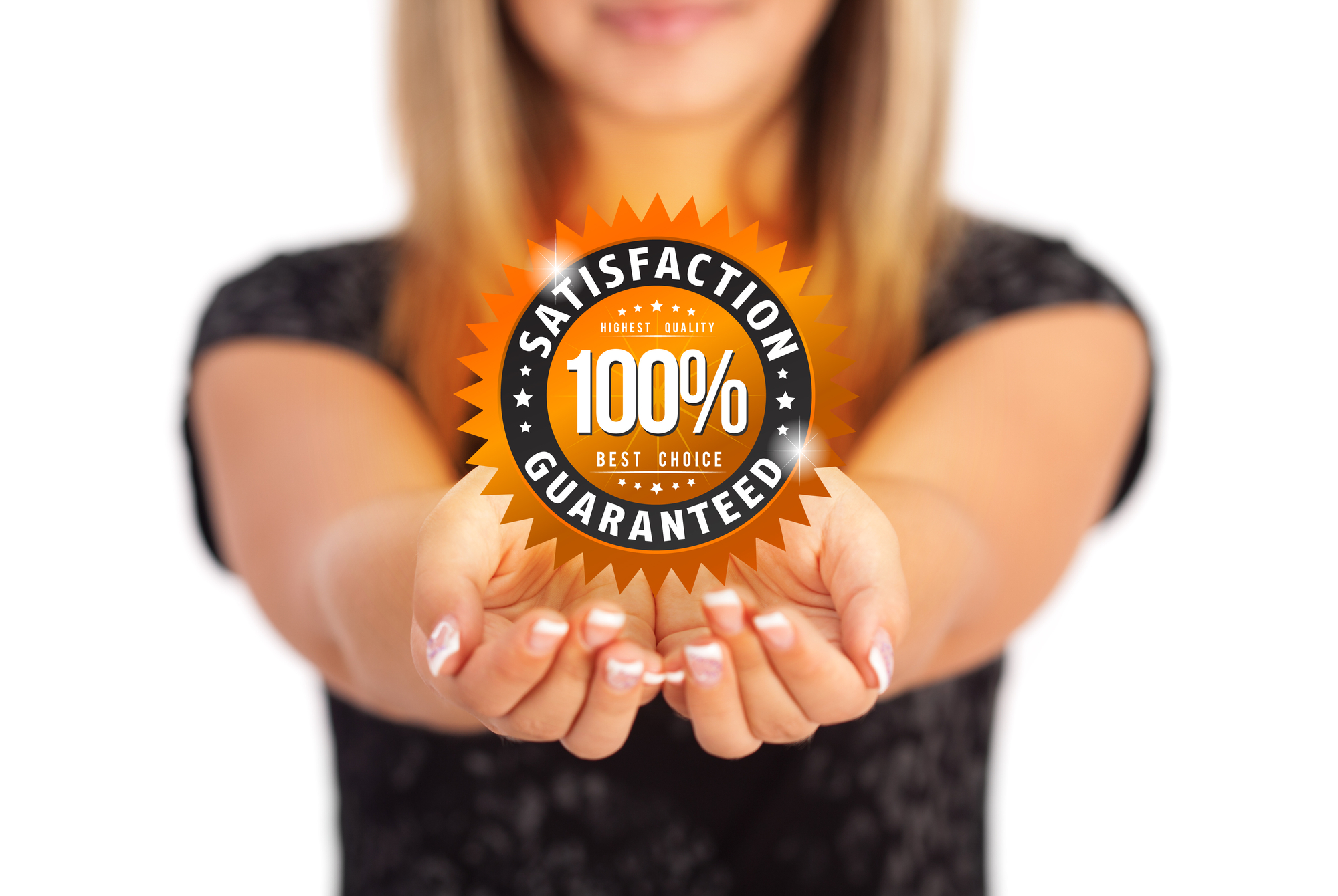 What Is a Property Management Guarantee & Why Do You Need One?
Investing in a rental property can be risky: It may feel scary to first-time homebuyers. One of the primary jobs of a property management business is to help homeowners lessen the risk of their investment. A good property management company puts the homeowner's mind at ease. One way to do this is with a solid guarantee.
The harsh truth of the industry is that some homeowners may get burned by sub-par property management companies: this experience could lead to mistrust of all property management businesses.
Once you've attracted potential clients to your site with solid SEO practices, it's vital to handle a homeowner's concerns with care—and work to establish trust.
Establishing a property management company guarantee helps your company stand out from the competition. The following post outlines suggestions for developing your company's property management guarantee—and delivering results to homeowners.
What's the Purpose of a Property Management Guarantee?
Have you ever bought tickets for an event from a resale website? What was it that assured you that once you got to the event, the tickets you purchased would get you in? Reputable resale sites showcase a warranty that the tickets they sell are valid. Without this guarantee, most users would fear the resale site is a scam.
The above is an everyday example, but property managers must remember a homeowner is taking a risk by leaving their investment in the management of your company. They will be entrusting your company to advertise the home and place tenants in the home that will treat it well.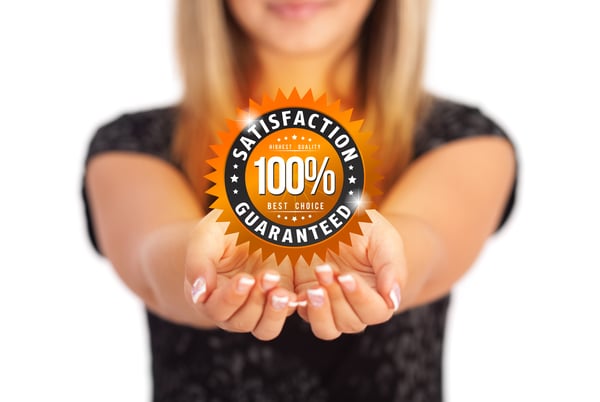 A property management guarantee gives the homeowner clear expectations and delivers a promise their property is in good hands. Making a guarantee tells the owner you take their investment seriously, and your company is their best choice for property management. A guarantee can also promise that if a disaster happens with a tenant, the property management company will do all they can to make the situation right.
What Should a Property Management Guarantee Do?
When crafting your property management guarantee, keep a few considerations in mind. Here are some do's and don'ts that a property management business guarantee should state:
Do:
Make it clear your desire as a company is to help owners
Outline expectations between the homeowner and the property management company
State restitutions if the guarantee is not fulfilled
Highlight the benefit of your applied automations to property management.
Don't:
Emphasize the risk of renting out a home
Overpromise results ("We'll have your home rented in a week!")
Confine your property management company with highly specific guarantees.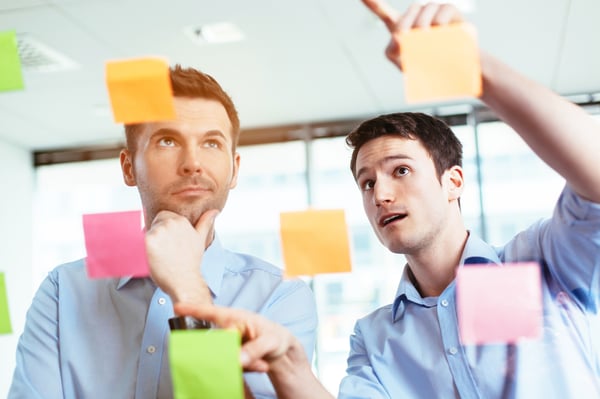 How Can a Guarantee Help My Property Management Business?
Promising and delivering on your company's guarantee is crucial to building a successful owner relationship. Boasting a property management guarantee is also a way for your property management business to stand out from the others.
If your company does business in a well-populated area, there are likely many property management companies nearby that act as your competition. Effective online property management marketing can get your company's name in front of homeowners—but a guarantee could be a leading factor in the owner deciding to do business with your company.
Having a well-thought-out guarantee also helps establish your property management company's mission statement and core values. This guarantee highlights which avenues you use to measure client satisfaction and determine where to focus your property management workflows.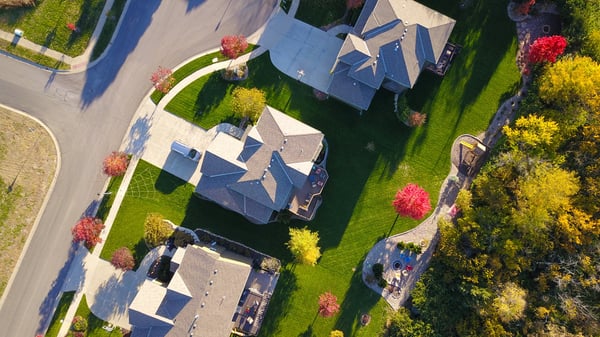 If you are ever struggling as a company to uphold your guarantee, this is a sign to refocus your attention on your business's techniques and processes to determine where improvements are needed.
Developing Your Property Management Guarantee
Crafting the perfect guarantee for your property management company takes time and considerable brainstorming. The first step in writing a guarantee is to determine what client needs are lacking support in the property management industry.
What are the main concerns of homeowners in your area?
Is it maximizing profit—or minimizing risk on their investment?
You could send out a survey to your existing clients to determine why they chose to work with a property management company. Why do they choose to invest in a property management company instead of self-managing? Their answers should highlight what is most important to them in your business.
Using this feedback, develop a guarantee that promises owners you will deliver what is crucial to them. If the results are unsatisfactory, your property management company will work to make things right.
Delivering on Your Guarantee
After your company has developed a property management guarantee, shared it with the homeowners, and put it into practice, it's essential to measure your company's success at fulfilling your guarantee.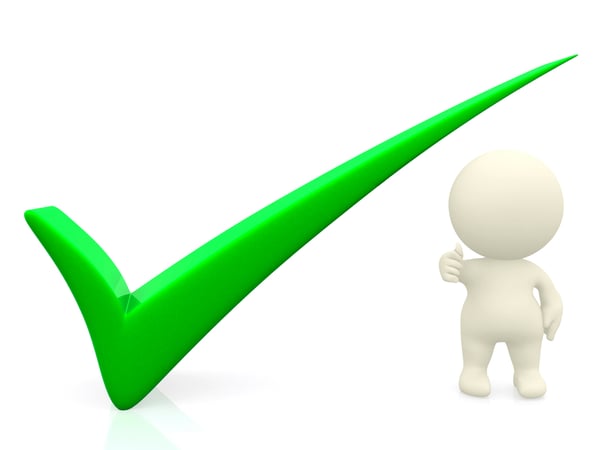 Reflect on how difficult it was for your company to keep in line with the guarantee: did it take a lot more finesse and adjustment than usual? Your property management business may need to upgrade its workflows and delegate some tasks to workflow automation. Work as a company to put customer service as your top priority, and it will become simpler to deliver on a satisfaction guarantee.
The best way to measure success with your guarantee is to reach out to clients for feedback:
Do they feel you delivered on your guarantee?
What could your company have improved upon?
Take all the homeowners' comments with respectful consideration, and periodically check in on their satisfaction after making improvements. Creating and delivering on a property management guarantee can be challenging. When done right, a guarantee helps your property management company stand heads above the crowd—and leads to overall satisfaction and success.
Developing workflows and marketing strategies go hand-in-hand with fulfilling guarantees. Geekly Media helps property management companies improve their strategies and systems to deliver excellent results. This is exactly why we put together our eBook: "Property Manager's Guide to SEO in 2020."
We know that it takes more than excellent customer service to keep your property management company relevant—because you already offer that to your clients. When you combine your incredible service with cutting-edge SEO to draw in your leads, that takes your property management company to the next level. Download your copy today!