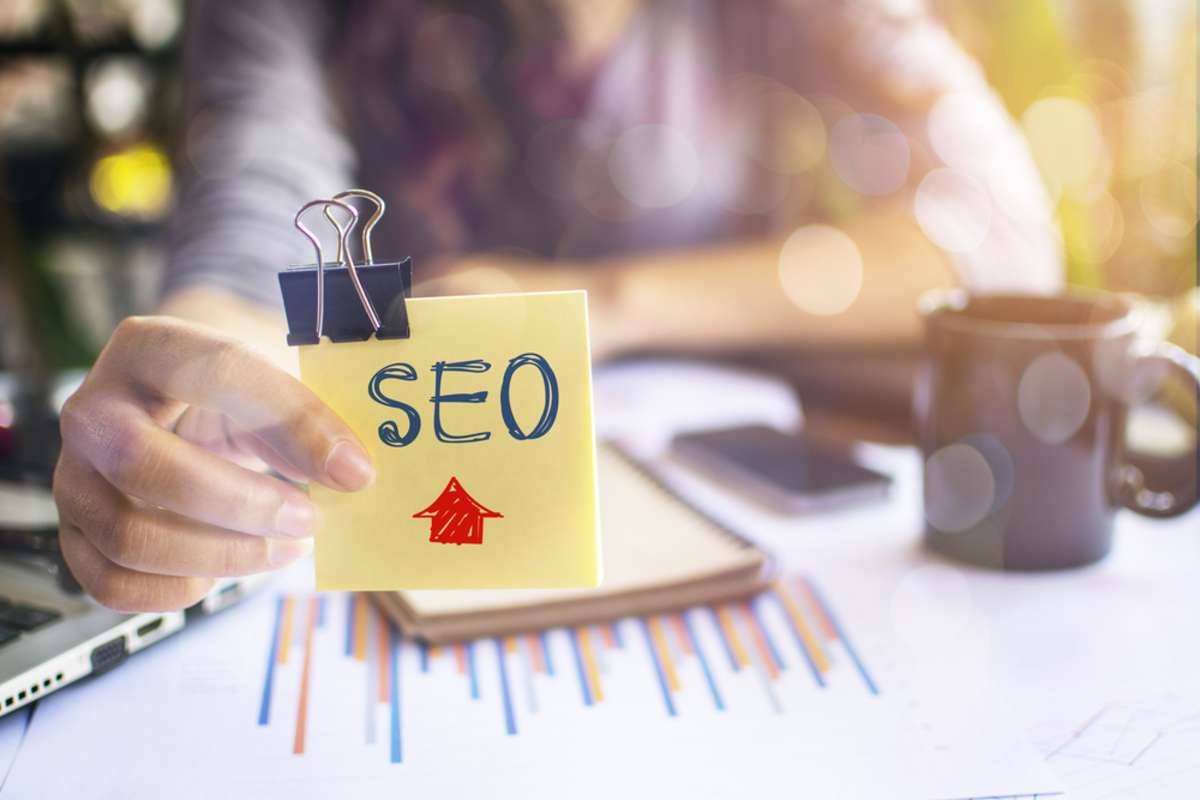 How to Optimize Website Performance (and Get More Leads)
Updated March 30, 2023
Nothing is more critical to the success of your small business than making sure that potential customers can find you easily. This reality demands that your website be as optimized for discovery as possible.
As such, real estate professionals must begin creating an up-to-date online presence for search engines. This process, known as Search Engine Optimization (or SEO), requires time, effort, and expert advice to get right. Here are a few SEO tactics to remember as you build or rebuild your website.
Most Purchasing Journeys Start Online
The statistics are clear: the majority of purchasing journeys start online (including new home purchases), with one recent survey showing that 63% of shoppers start looking for what they want to buy online (whether they ultimately buy it online or not).
Therefore, the implication is clear for small business owners, including real estate agents, roofing contractors, consultants, property managers, and others: you must ensure prospective customers can easily find your website.
This means using SEO to maximize the ability of prospective customers to find you in searches and ensuring that you have a robust online presence on social media.


Optimize Your Website So Your Clients Find You (Not the Other Way Around)
The days in which real estate agents or roofing contractors cold call clients or canvass neighborhoods as a primary source of finding new leads are mostly gone. While many roofing companies still utilize "door knockers" to raise awareness about their services, this tactic can no longer be the primary way in which companies find new customers.
The right SEO tactics can ensure that people find your website (instead of you having to find new clients).
For example, if you're a real estate agent, appropriate SEO management pulls new clients in when they search for key terms like "real estate agents in [NAME OF NEIGHBORHOOD IN YOUR AREA]."
However, here's the challenge: properly executing SEO strategies and implementing them into your website and social media requires work, effort, and training. It may also necessitate that you rely on outside expertise.
Specific Advanced SEO Techniques to Enhance Your Website
Fortunately, for small businesses and marketing efforts, there are basic and advanced SEO techniques you can use to get a better grasp on what you need to do to enhance your website's search engine optimization and performance and ensure that clients are finding you with ease. Here are a few of those techniques!
Conduct Keyword Research
To understand how to improve your SEO, you must conduct relevant keyword research that will enable you to determine how customers are finding you and what search terms they are looking for.
There are a variety of resources that can help you find the answers to these questions. Once you understand what keywords people use to find your website and those of your competitors, you can change the content and metadata on your website to better reflect these search terms.
Optimize for Mobile
These days, a majority of internet usage is mobile. Therefore, your website must have dynamic formatting (also known as responsive design) that allows for an optimal mobile viewing experience. Doing so can also boost your SEO, as search engines consider how easily people can view a website on a mobile device.
Confirm Your Site Is Fast and Error-Free
The past few years have seen search engines tweak their algorithms to be more geared towards websites that load quickly and don't contain any errors, such as broken links or images that won't load. Small business professionals should run a page speed check on their websites to see how fast it loads and periodically check them to ensure that all images, external and internal links, and plug-ins load correctly.
Supplement Listings With Video
For real estate agencies, brokerages, and property managers, optimizing your size with video should extend to your listings.
Video provides interesting, useful, and relevant content for search engines. Furthermore, research can load your video files with the appropriate meta-data and keywords you found. Utilizing this SEO strategy makes it easier for individuals to find your page.
Get Client Reviews
As you know, client reviews and recommendations are critical for a successful real estate business. They are also vital to enhancing your SEO and search rankings.
Customer reviews can keep the content on your website fresh, and this can let a search engine know that your site is useful and up-to-date. Reviews on other websites can also link back to your main page, enhancing your link-building strategy.
Customers can also add reviews to your Google Business Profile (GPB), dramatically enhancing your SEO by allowing you to create a profile that your customers can easily access in a Google search.
Get Your Content Out on Social Media
Social media postings can help people find your website through social platforms. Consistently refreshed social media feeds can also help to push your social media profiles to the top of a search. This reality helps explain the importance of consistently updating your Twitter, LinkedIn, or Facebook feeds.
For fresh content ideas, repurpose a blog post into shorter bits of text or images to share on social platforms.
Work With Experts to Apply Advanced SEO Techniques to Your Website
The right SEO tactics can help make your own real estate business more successful! However, in many cases, getting SEO right means hiring experts that can provide you with the resources and technical experience you need.
Geekly Media knows what it takes to help your business succeed in your highly competitive industry, whether you're a property manager, real estate broker, or roofer. We have the tools and expertise you need to help prospective customers find you. Learn more about how we can help you learn how to optimize website performance for your business when you reach out to Speak to a Geek!
Learn more about website optimization when downloading our free "Business Owners Guide to SEO."