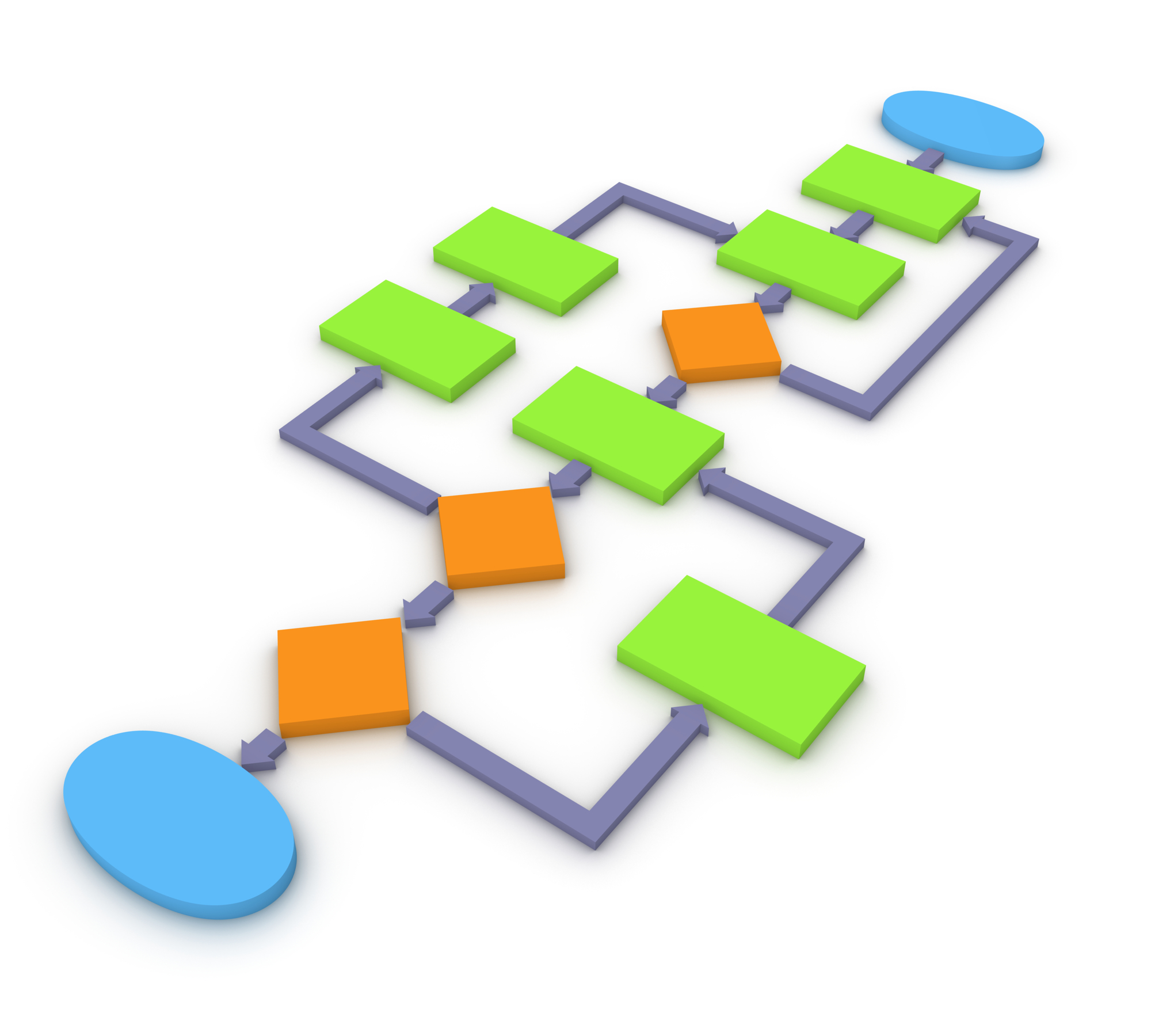 Achieve Maximum Efficiency With Workflow Automation and CRM Systems
The right Customer Relationship Management (CRM) system can help you achieve maximum efficiency. With the proper property management workflow automation process in place, you can devote more time to your clients and spend less time dealing with tedious and time-consuming administrative tasks.
What is workflow automation? It is an automated process that makes it easier to manage complicated job operations, such as collections or lease renewals. This is accomplished by using a method where information can be automatically transferred, and specific cascading tasks can be triggered based on common work processes and flags.
Each property management workflow has its own unique needs. This is why finding the right workflow automation software for your business is essential. There are several varieties of software out there and many different platforms to choose from, so you want to be sure you choose wisely.
While we have perfected the workflow automation process through HubSpot, if you are interested in creating automations, you might consider the following:
Process Automation Options

ProcessMaker
ProcessMaker is perfect for visual learners. Their simple to follow flowcharts makes it easy to identify the workflow process that is taking place visually. It contains custom notifications and approval-based charts that are accessible via the web. In fact, the entire system is web-based.
What makes this such a great perk is the fact that it makes the software easily accessible to anyone on your various company teams. The price point is great. They have a "freemium" option where anyone you permit can access the software absolutely for free. The "freemium" version comes without a help desk or technical support, but still has good accessibility and ease of use.
Zoho
Zoho CRM is a popular real estate software that helps connect renters to agents and properties. They tout themselves as being a business solution for both small companies and large companies, too.
One of the most interesting components of this software is a trusty sidekick named Zia. She is a conversational AI. What does this mean? This means that when you purchase Zoho CRM, you are also getting an artificial intelligence sales assistant. She is available to help you out with whatever you need to navigate the software properly.
Zapier
Zapier is ideal if you are looking for options. It boasts over 500 various integrations you can use to distribute your workflow based on your specific company needs. This can include important areas of interest, such as social media, project management, email campaigns, and even document sharing. This software also sends special notifications to you and your team when key pieces of your workflow chart have been completed.
Using a CRM

Every property management business should also have a top-notch Customer Relationship Management tool at their disposal. Not sure what a CRM system is? It is a tool that collects data from both potential and current clients. This can help your business in various ways, including the creation of a buyer persona and the display of smart content.
Microsoft Dynamics
Microsoft Dynamics CRM provides solutions to make your business more profitable by increasing the efficiency of your streamlining process and eliminating unnecessary administrative tasks.
Microsoft Dynamics CRM can help integrate your marketing, sales, and service teams so that you have time to focus on maintaining and building relationships with your clients. After all, the right CRM solution will be able to retain the important data elements of your client relationships, so that all you need to do is nurture the real-life components.
Zoho Office Suite
Zoho Office Suite is an online solution that allows you to efficiently store all of your most important information in one place.
In addition to data collection and storage, one of the best advantages the Zoho Office Suite CRM solution provides is the built-in document editor. This allows you to feel like you are working alongside your co-workers, even while working from home or a beach in Hawaii. Nobody will ever be the wiser. You can even monitor changes to your files, revert to earlier versions if you make a mistake, and then publish them like a boss once they are ready for their closeup.
HubSpot
HubSpot CRM might be a business solution you have already heard of. After all, HubSpot is certainly having its day in the sun. They are becoming well known for the marketing solutions they can provide to the right type of audience. Their CRM platform even won an Expert's Choice Award in 2018—and you can try it for free. We recommend HubSpot as the number one property management CRM to all of our clients.
Don't forget about the buyer persona we mentioned earlier. Knowing your client's buyer persona is an essential piece of information for your sales team to have. It provides them with vital knowledge about who your client is.
Are they married or single?

Do they have a family?

Are they college students or professionals?

Are there any pets in the house?

How old are they?

Do they live in a city or a rural area?
Knowing the answers to questions like these can help shape your inbound marketing techniques. After all, how do you know what kind of content to provide if you do not know who you are providing that content to?
Property management marketing is all about getting to know your client: a CRM helps you provide the services that will contribute to their standard of living. You must get to know them to know how to do that. This is what leads to smart content that will make your property management website SEO ready.
Want more information about CRMs? Check out our other blogs about it!
Geekly Media can help you implement the right property management systems for your property management business. Our team of skilled professionals can help elevate your business to the next level. Are you ready to succeed? We'll show you how.