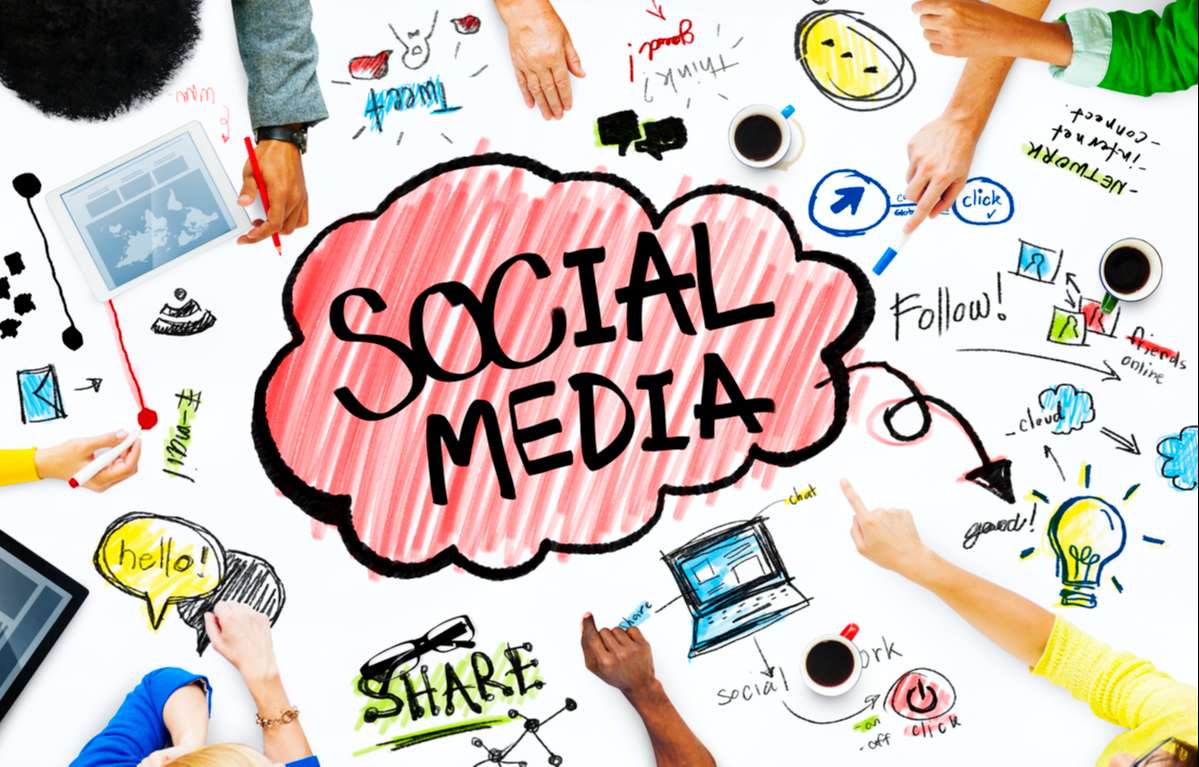 5 Ways to Use Social Media for Property Management Marketing
Social media is more than simply a way to engage with customers and build an audience! It's also a valuable (and essential) tool to build your property management marketing and SEO strategy and generate more leads for your sales funnel.
The points below should clarify how social media fits into the overall picture of what property management business owners want to accomplish through a comprehensive marketing strategy. Keep reading to learn five ways Geekly Media recommends using the social media platform (or platforms) which make the most sense for your audience and lead generation goals.

1. Focus Efforts On the Right Platforms
There are plenty of social media platforms to choose from. However, not all of them are the right fit to reach your target audience, and not all of them matter to Google in the same ways. Posting regularly about your property management company might be fun when incorporating a variety of filters—but it might not serve you well or help check important SEO boxes regarding Google and search engine results.
While engaging with your audience through personal posts and providing information about your team and company or community involvement is a great way to utilize social media, it's not the only way it helps support your overall property management marketing strategy. Choose the platforms that Google prefers, like Facebook, Twitter, LinkedIn, and Instagram, and focus your efforts there. In many cases, starting with Facebook and LinkedIn and building a consistent posting schedule is an excellent way to utilize social media for marketing success.
2. Develop Good Property Management Content for Engagement
One of the most important aspects of social media marketing is developing good content. Of course, this means different things for different platforms, but as a rule of thumb, real estate business owners want to create interesting and engaging content that will keep people coming back for more.
On Facebook, for example, sharing share photos, videos, articles, or special offers on your page gives visitors a reason to come back often and click through to your website. Using links to third-party authorities on a variety of topics related to your property management company also helps build traffic, convert leads, and boost your authority in regards to Google.
You can also use Facebook Live to give tours of available properties or offer insights into the property management industry. Providing something different and engaging will get people's attention and encourage them to learn more about what you have to offer.
Twitter is great for short snippets of information (less than 280 characters) and real-time engagement with followers. Share photos, videos, and other fascinating or helpful content that is linked directly to your website for visitors to explore more.
Using LinkedIn is a great way for property management companies to share articles, videos, or other interesting pieces of information with potential leads. LinkedIn is all about business connections and building relationships--so making it work for you means creating appealing posts that establish authority (without being "salesy").
Instagram is also an excellent platform for providing good content, although it's best if it's highly visual (i.e., photos of properties currently available). Post eye-catching images on Instagram with links back to your website so interested users can start browsing homes available through your company right then!
3. Be Responsive To Comments and Messages
One of the biggest mistakes you can make with social media marketing is not paying attention to leads and potential customers. Property managers should stay on top of comments, questions, and messages on social media platforms. If you're thinking, "I don't have time to keep up with comments on social media," this is an excellent task to outsource to a real estate virtual assistant!
Responding to inquiries about your property management services shows interest in others' needs. Interacting directly with interested prospects also helps build relationships, establish authority, and stay at the front of mind for people considering professional property management services for their investments.
4. Consider Paid Ads (But Make Sure They're Effective)
Paid advertising can be an excellent option to reach more people that wouldn't otherwise see your posts or learn about what you have to offer because they don't follow you yet. However, it's important to ensure that any ads you create are well designed and effective.
A/B testing your ads is a great way to see what resonates with your target audience and leads to more conversions. Also, make sure the landing pages people land on after clicking your ad are consistent with the messaging in the ad itself. Otherwise, you're losing potential customers right when they're interested in learning more about what you have to offer.

5. Stick to a Strategic Schedule
In other words, automate! Like anything else in life (including real estate marketing or property management marketing), consistency is key when using social media for property management. If you can stick to a regular posting schedule with automated task lists, it will be easier for followers to know what to expect from you and be more engaged with your content.
However, don't post too often, or you risk inundating followers and losing them altogether. Instead, figure out how much content is the "sweet spot" for your audience and stick to it like clockwork for an effective aspect of your marketing process! Applying marketing automation for your social posts is an excellent way to plan how often your posts go live, which platforms receive content, and ensure consistency.
Let Geekly Media Set You Up for Social Media Success!
If you're a property management business owner or real estate industry professional, it's essential to have a strong social media strategy to boost lead management. Social media can be used for many purposes, such as promoting content and building search engine authority, but the best way to use your accounts is by generating better leads! Geekly Media helps property managers optimize their social media strategies with our suite of services that includes SEO-driven content, PPC (pay-per-click) advertising, social media strategies, and property management automation. We'd love to chat with you soon about how we can help you generate more leads!