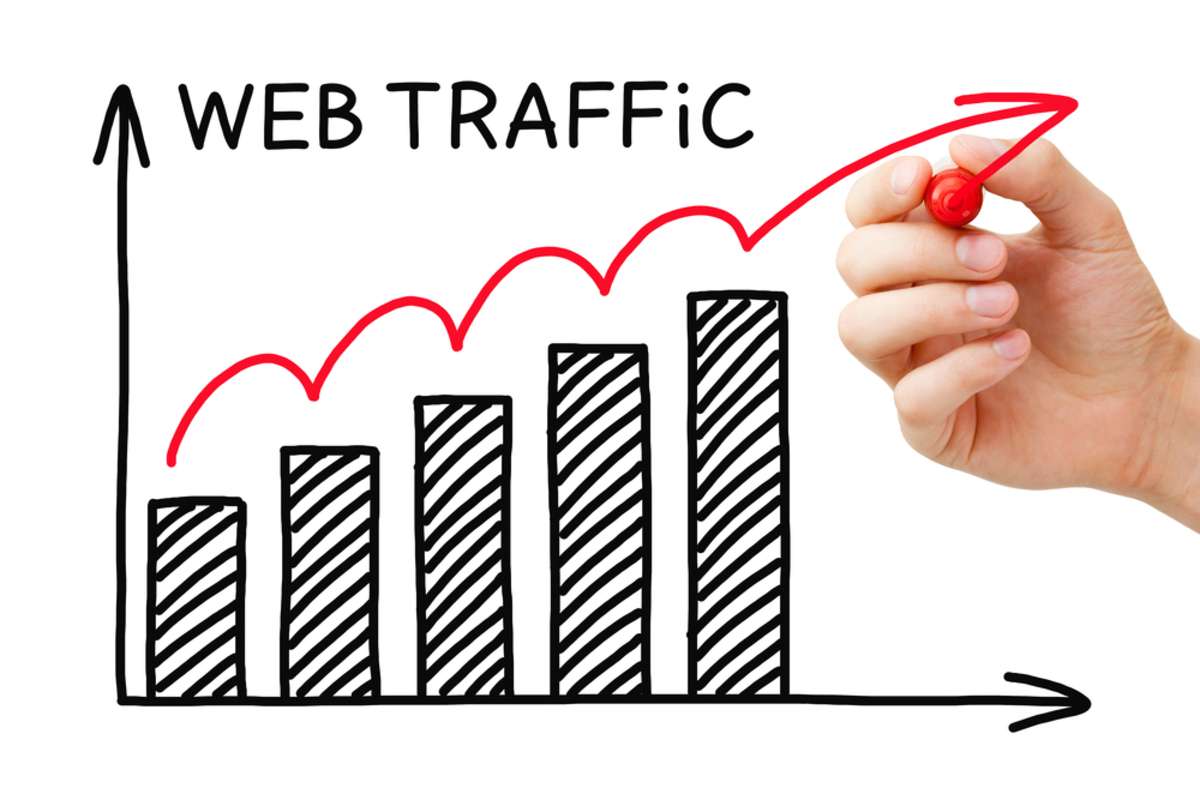 How to Manage Property Management SEO Content for More Traffic
Property managers, if you've ever considered diving into the world of content marketing, now is the time. However, diving in without a plan isn't going to get you the results you want.
So, today we address the critical elements of crafting a successful content marketing strategy for your property management business. We'll also talk about why SEO is crucial and how to manage your SEO for more traffic and leads!
The Undeniable Power of Blogging in Property Management Marketing
You've likely come across our advice to maintain a regular blog for your business. However, blogging isn't just about quantity; it's about quality and relevance.
Imagine publishing an article on the best summer recipes on your property management website. While it might be a delightful read, will it really lure potential landlords or tenants to your business website? Probably not.
The point here is simple: For your property management blog to be effective, the content needs to resonate with your audience, addressing their pain points, queries, and interests related to property management. To do this, it's crucial to master the art of SEO (search engine optimization), so your content (and ultimately your services) find your target audience and help you grow your business.
How Does SEO Make a Difference In My Property Management Website Traffic?
Now, let's marry the concept of blogging with SEO.
Think of your blog as a shop and SEO as its location. No matter how good your products (or blog posts) are, you'll miss out on foot traffic if your shop is located in a secluded alley. Similarly, without optimizing your blogs for SEO, your valuable content could get lost in the vastness of the internet.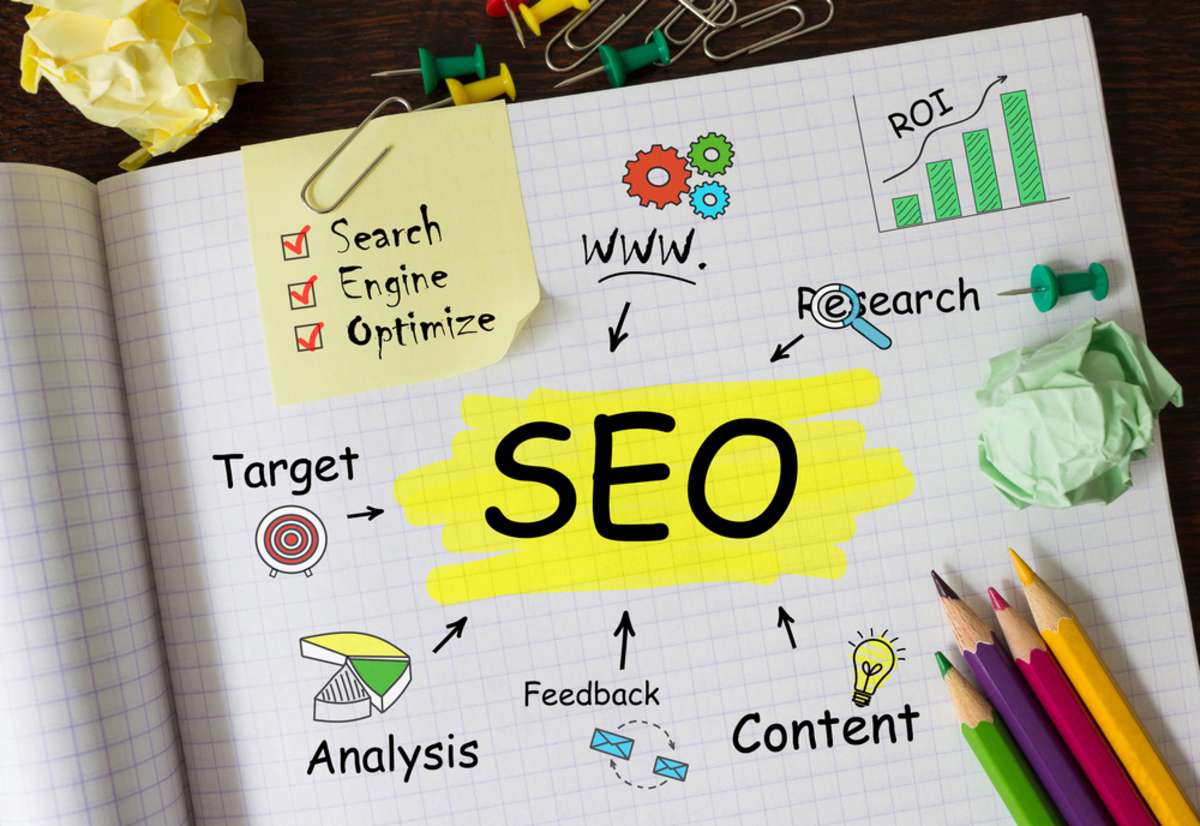 An effective SEO strategy ensures your well-crafted property management articles are visible to those searching for related information, turning passive browsers into active leads and customers for your property management company.
Deciphering SEO's Role in Enhancing Your Traffic
SEO, when properly executed, doesn't just increase the quantity of your traffic; it amplifies its quality. The relevance of your SEO strategy hinges on two core factors:
Keyword Selection: Choosing the right keyword isn't about guessing what people might search for. It involves research, understanding search intent, and then tailoring your content around these keywords.

Search Result Position: It's known that the top (#1) results on Google's organic search results pages get 32% of all clicks. Additionally, only .63% of Google searchers make it to the second page and click on something.
So, does SEO help your website see more traffic? Yes! Optimizing your content to rank higher can significantly boost visibility and traffic.
So, Does Online Search Truly Drive Business?
To those still skeptical about the power of online search, consider these staggering statistics:
An enormous 2.55 trillion online searches are made each year.

A typical internet user conducts an online search four times a day.

About 30% of all online searches pertain to a location, emphasizing the importance of local SEO.
However, if you're still wondering if SEO ever pays off . . . 49% of marketers report that organic search has the best ROI of any marketing channel. So, while it can take some time to see traffic improve while your optimization and content marketing strategies begin to work, the return on your investment in organic traffic is worth it!
All Traffic Isn't Created Equal
So, higher rankings lead to more traffic, and that's good. However, it's tempting to think that more website traffic automatically translates to more business — but this isn't always the case.
Enter the concept of low-quality traffic.
Imagine attracting users from regions or demographics your property management business doesn't serve. These visitors, despite adding to your traffic numbers, won't convert to customers.
This is why specificity, achieved through long-tail keywords, becomes crucial. For example, instead of targeting "property management" as a general keyword that could be on any property management website anywhere, you'd target "single-family property management in Charleston," which speaks directly to a specific audience.
Mastering SEO for Property Management Content: A Guide
Now that you know it works (and can deliver the best traffic for your marketing dollars), how do property managers apply SEO to content for more traffic? While there is no simple formula that works for every blog you'll ever write, there are consistent SEO principles to apply when creating marketing content.
Strategize with the Right Keywords: While days of packing in as many keywords (or keyword stuffing) are no longer effective, good SEO still starts with the right keywords for targeting your content. Start with tools like Google's Keyword Planner to unearth gems specific to property management, then adjust for keywords that help ideal buyers find your content and website.

Craft Quality Content: While quantity (i.e., blogging frequently and consistently) is essential, do not sacrifice "more" for "quality." Your content should be a blend of value, addressing frequently asked property management questions, and offering solutions. Position yourself as the authority on property management in your market!

Optimal Formatting: Embrace headers, bullet points, links, images, and compelling CTAs to make your content readable and interactive. A bland page with large blocks of text is frustrating to read, and Google prefers properly formatted blogs.

Prioritize Grammar: Errors in grammar or spelling can undermine your credibility. You might not be a writer or aced all of your spelling tests back in your school days, but there are plenty of available tools to make even a bad writer look like they're churning out brilliant, optimized prose about property management. Tools like Grammarly can be a lifesaver.

Hunt for Quality Backlinks: This is SEO gold. Collaborate, guest post, and ensure your content is shareable to gain backlinks. Be sure to also apply effective internal links for optimization.

Embrace Readability: Complicated jargon won't win you points. Write as if you're explaining concepts to a friend. Or, as we like to say here at Geekly Media, explain it to me like I'm a five-year-old. Plain language, simple sentence structure, and plenty of paragraph breaks win the day.
We'll be honest, a lot goes into an effective SEO strategy for content, and sometimes it can feel like nothing works at all. However, applying best practices and tracking content performance is the best way to see what works, note what doesn't, and adjust your strategy to reach your traffic and business goals through organic efforts.
Steps to Elevate Your Property Management SEO Game
What's next after applying the practices we mentioned about creating good content? While it needs to look and read well, your content must also hit the right marks in terms of keywords and local SEO. If you're using the wrong keywords for your market and business, your content won't generate the traffic you want to see through your inbound marketing efforts.
Here are a few things to try to boost your SEO effectiveness:
Keyword Gap Analysis: Identify keywords your competitors rank for and you don't, then go after those words. This provides a roadmap for content creation.

Champion Long-tail Keywords: Short one-word keywords are easy to work into your content but aren't as effective as long-tail keywords. These detailed search queries can be the key to reaching a niche, highly convertible audience.

Location-centric Optimization: Make sure your content shouts out your service areas. Local SEO is invaluable for businesses like property management.

Monitor Competitors: Adopt the good, avoid their mistakes, and always strive to do better.

Seek Expertise: Don't hesitate to partner with SEO and content marketing maestros. Their experience can be the catalyst for your growth.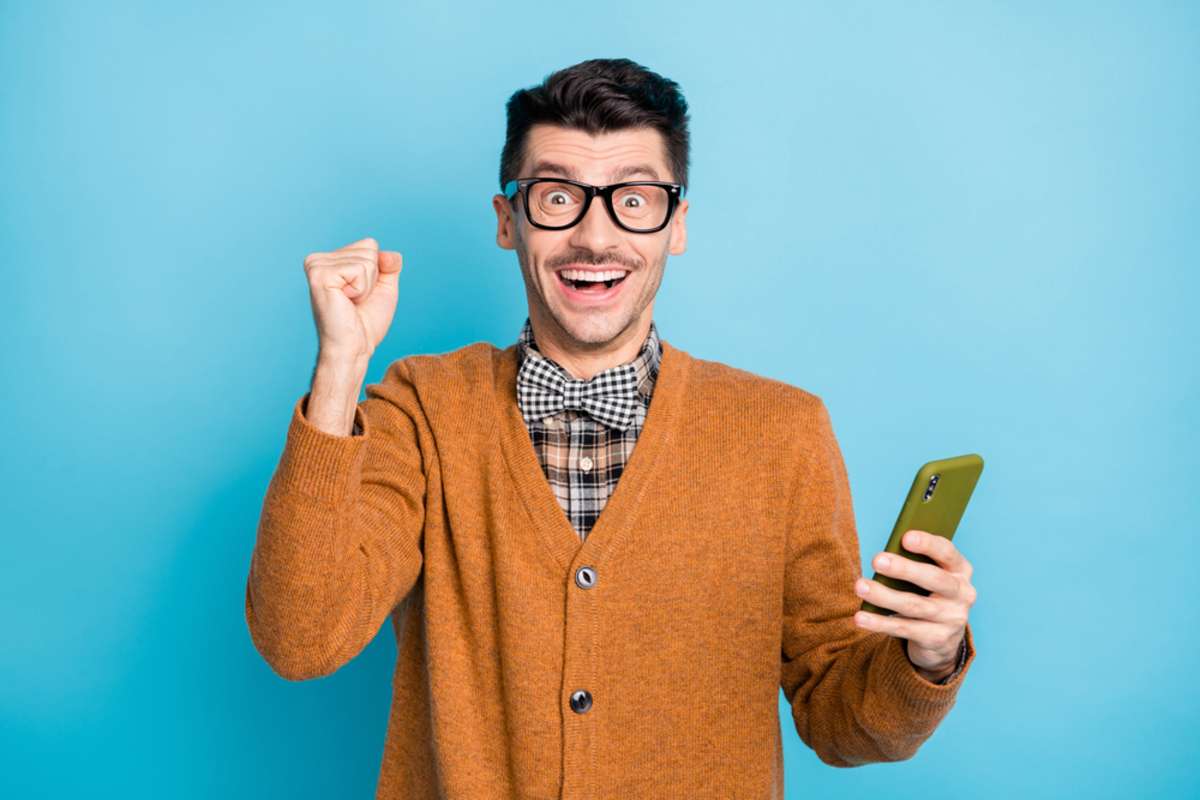 Remember: the work you put into studying search engine optimization, understanding how it works, and applying it to your content and property management blog will pay off with more traffic and better-quality leads.
However, if the work you need to be doing is operating your property management business, don't let your SEO efforts fall by the wayside. Work with content marketing experts like the Geekly Media team to build and execute your strategy. Our team has the added bonus of a background in property management, so we know how to find the most relevant keywords and optimize for your location to drive more traffic to your business through content.
Use These Tips to Create Better SEO Content for More Traffic
Property management, given its locality-centric nature, can benefit immensely from a tailored content marketing strategy fortified with robust SEO. For those ready to leap into this journey, seeking expert help can be a game-changer!
Our team of Geeks, with content marketing and property management expertise, might just be the partner you're seeking in this digital endeavor. Remember, in the world of online business, visibility is viability. We're here to help you apply best practices to your content strategies to reach your goals!
Start by requesting a free copy of our exclusive resource for property management marketers, the "Property Management Content Marketing Planning Template." Or reach out to speak with a team member about how we can help!