You want your property management website to be found on the first page of Google because the number one listing gets 30% of all clicks—leaving the rest of the listings to fight it out for the remaining traffic. Getting to the front page requires some dedication to the art of Search Engine Optimization (SEO). Without SEO, you may very well have a helpful website—but if no one is finding it, your competitors are going to get all your business.
At the very heart of SEO is keyword research. Determining which keywords your ideal client base is searching for allows you to craft content that can then be found by those users. However, when deciding what to search for, you need to go further than property management.

Searching property management alone gives us 6 billion results; that means you're competing with 6 billion other pages on property management if you want to be found for that keyword. Going further, you can look at the keyword string property management in Dallas (our nearest large city).

This search brings us down significantly to 138 million results—far more achievable with good SEO than simply "property management." From there, we could decide to target even smaller cities around Dallas—or closer to home here in McKinney, Texas.

These are results we can work with: less than 9 million results down from 6 billion! However, property owners are not only going to search for "property management in (city)." They are also going to search for a lot of things related to property management that might fit a specific need. This is where keyword research comes in.
Here are some of the best free keyword research tools of 2019.
Google
Yes, Google. When searching for keywords, Google is usually a great place to start, as it is the most commonly used search engine—and the most advanced. Google uses the aggregate data of all of its users as well as its AI RankBrain, which helps Google to deliver results for any query.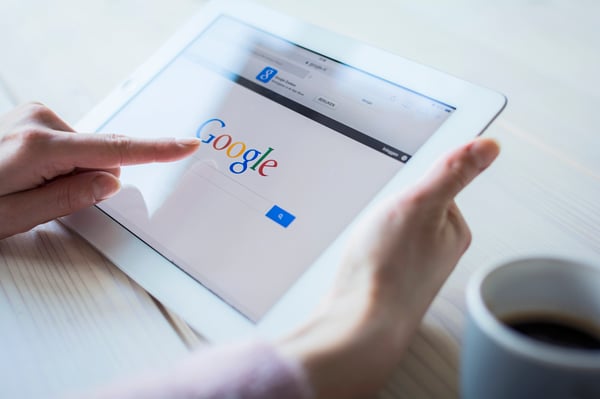 Google has two means of data-mining for queries:
User data: Example of this type include the number of people who keep scrolling past results on a search query (indicating it did not give good results)
Machine learning: Google can also tap into RankBrain to extrapolate what a user is looking for based on similar searches. With all this tech, Google tries to make the search experience easier and more productive, even suggesting results as you search.
These results are some of your most basic form of keyword research. As you type in your query, such as "property management in" Google is going to pull data such as your location and your search history to give you the most relevant results.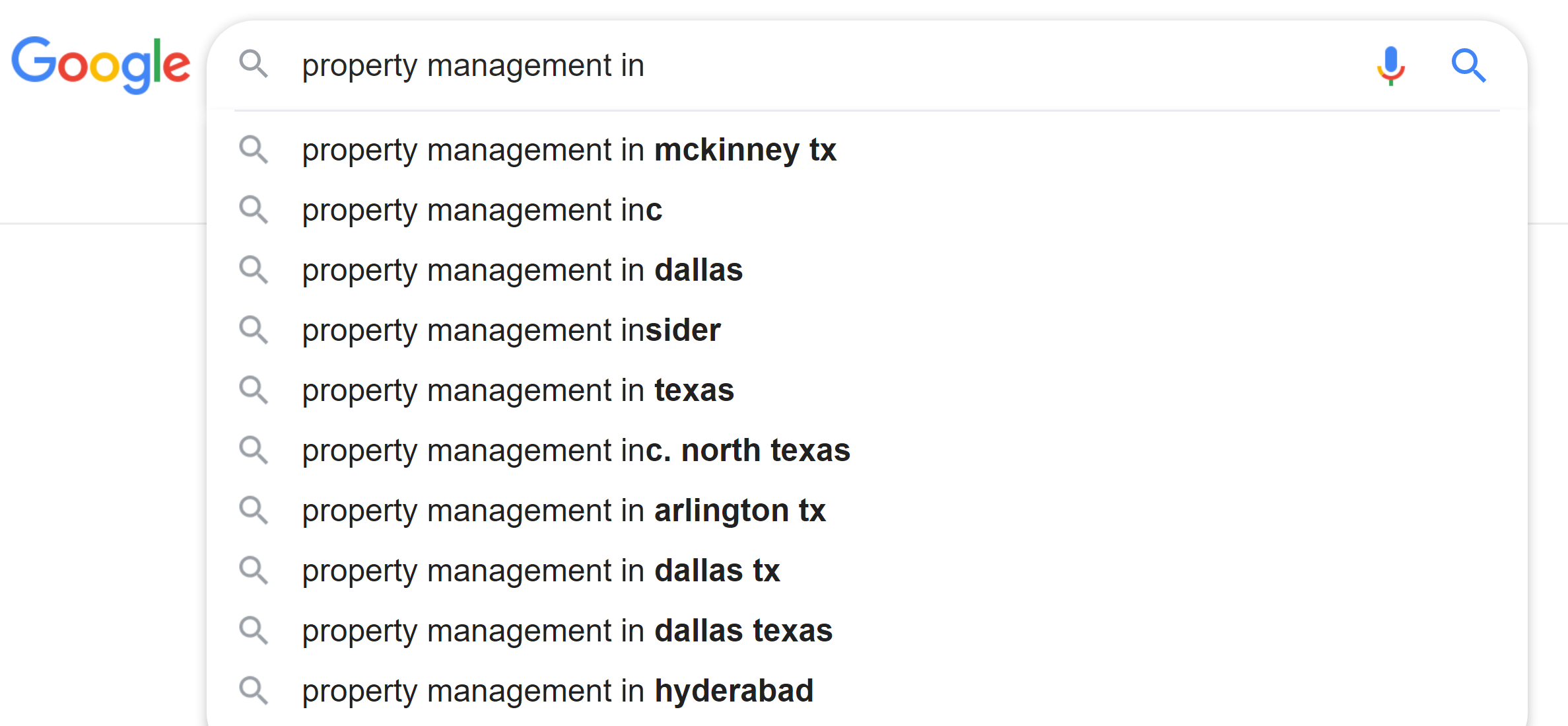 Look at these suggestions to help you guide your keyword research. Then, go into incognito mode and try it again. In incognito mode, Google does not use your search data to help it predict; it uses the average data for your location. See how my results change by going into incognito mode:

These results can help you get a picture of what other local users are searching for in your area.
Ubersuggest
Ubersuggest is a great free tool from famous marketing guru Neil Patel. It helps you search for keywords based on your domain, a competitor's domain, or a topic such as "property management" or "finding a property manager."
Ubersuggest is very easy to use; not only does it help you choose keywords, but it also lets you know how difficult it will be to rank for them. This gives you the opportunity to secure some quick wins with easy keywords first to get traffic rolling while you work on the harder keywords you are targeting.
Answer the Public
Despite the strange man staring at you when you visit this site, it is very useful for long-tail keyword research! Enter a short keyword and Answer the Public will show you a graph full of popular long-tail keywords that people are searching for related to your term.

Beyond the long-tail keyword ideas you get from this tool are the topic ideas you can use when creating content such as blog posts.
HubSpot
HubSpot used to have a direct keyword research tool, but it has since been replaced by a content strategy tool. This tool helps you to create content pillars. Content pillars are groups of similar content that all support each other to let a user who is researching a topic acquire data with ease.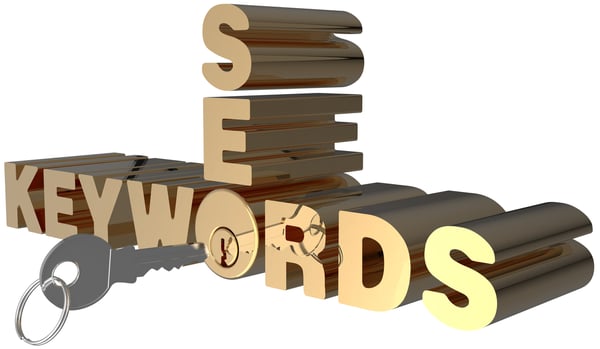 By linking the content together, users can quickly find more pages on your site that are relevant to their needs—while also decreasing the bounce rate of your site. This also affects other relevance indicators from Google.
Optimize Your Keyword Strategy With Geekly Media
If you need help building a keyword strategy, Geekly Media has your back. We can help you deploy relevant keywords through appropriate content that turns engaged visitors into leads. That's also why we put together the Geekly Media "Property Manager's Guide to SEO in 2020." It's designed to help you get a headstart on your property management marketing for 2020 before 2020. Take your keyword strategy to the next level with integrated SEO!