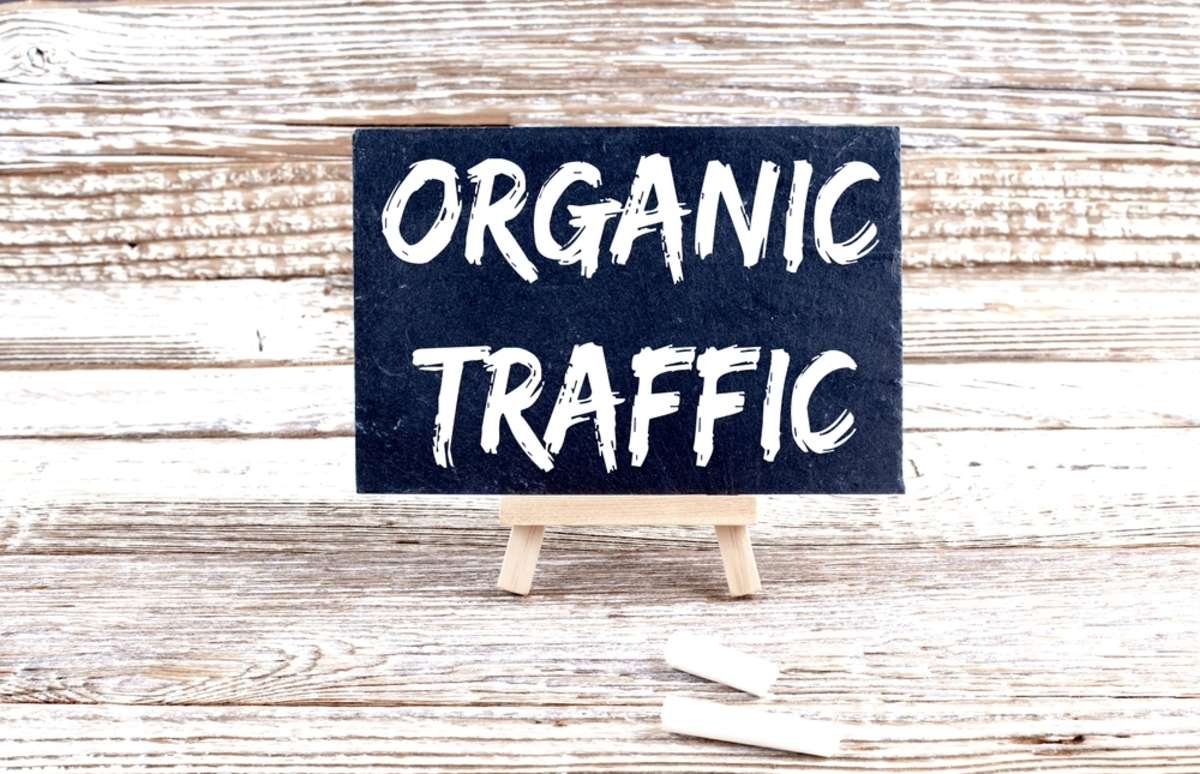 How to Increase Organic Traffic Through SEO: 7 Proven Strategies
If you need help driving more traffic to your site or have recently launched a business website and are looking for ways to start bringing new customers to your page, you'll want to start using SEO tactics.
The problem is there are so many strategies and SEO techniques to help boost web traffic that it can take time to know where to start and where to focus your efforts.
In this blog, we've broken down seven of the top advanced SEO techniques you can implement today to bring in more leads and keep search engines happy.


Why Increasing Traffic Is So Important
If you rely on online traffic for your business (like many companies do), then it's only natural that you'd want to increase it.
Some of the benefits of increased traffic include:
Higher conversion: as more traffic lands on your page, you have a wider pool of potential customers to convert.

Improved ranking: more traffic means more visibility as Google and other search engines consider traffic when ranking your page —this cyclical nature can often lead to a significant boost in traffic.

Higher authority: the more visitors, the more trustworthy and credible your site becomes.
Greater online visibility translates to more eyes on your products or services and better profit margins.


7 Methods of Boosting Website Traffic With SEO
Where should you start? Take a look at the following strategies on how to increase organic traffic.
1. Create High-Quality Content
Sometimes businesses are so focused on keywords and analytics they need to remember that the most crucial step in search engine optimization strategies is creating quality content that people want to read!
This content could be any number of different styles, including:
Topic expert

Q&A

Listicles

Expanded definitions

How to guide

Cheat sheet

Business news
To write a quality blog post that will attract and delight readers, identify your target persona and write with them in mind. Always edit for deep value, don't be afraid to use some humor, and remember to promote across your social channels.
2. Nail down On-Page SEO
On-page is a more technical approach to your SEO strategy that keeps the search engines happy. These efforts work as part of an overall SEO framework which also involves off-page SEO such as site speed and hosting.
It's a manageable process and can be broken down into basic steps. Just make sure you've ticked all the boxes before hitting "publish."
Some standard on-page SEO considerations include the following:
Keyword research and optimization (including long-tail keywords)

Optimizing meta tags

URLs

Headings to structure content

Images and image alt text

Meta description

Internal and external link building
You will establish your webpage as an authority by nailing the on-page SEO.
3. Build a Web of Quality Backlinks
If leading websites in your space link back to your website, this is a big tick for search engines. This is because quality backlinks position your page as an authority helping your ranking in the search engine results page (SERPs). As a result, pages with a strong backlink network usually see an increase in their traffic due to this higher ranking and referrals from the backlinks themselves.
Some common strategies to secure backlinks include guest blogging, becoming a source (such as creating a report or data to be shared), and creating top-shelf, highly original content that other sites want to link to.
4. Leverage Video Marketing
Whether it's the over a hundred million daily users on YouTube or the massive popularity of video-sharing apps, businesses that don't leverage video content are missing out on an enormous pool of potential customers.
There's a range of video options from Instagram shorts, YouTube, TikTok, Facebook Live, and other video-sharing channels. Remember to upload engaging, informative content and optimize videos for SEO.
Don't forget to include a link to your main page for more significant traffic to your webpage.
5. Make the Old "New" Again With Content Repurposing
We all hit creative roadblocks due to looming deadlines and time constraints. By taking a high-traffic blog post and breaking it down into social media posts or short video scripts, you're leveraging a proven digital asset and maximizing its full potential.
Consider how established pieces of content can be repurposed for maximum effect and increase your overall digital reach and traffic—not to mention the time and cost savings!
6. Utilize SEO Tools For Greater Insights
Sometimes diagnosing an issue contributing to a slowed traffic flow can be challenging. SEO tools such as keyword planners, site audits, backlink analysis, and competitive analysis will highlight what works for and against your web traffic.
Some of the leading tools include Google Analytics and SEMrush. However, there is a range of tools that can show you how to increase organically out there.
7. Improve Local SEO
For many physical businesses and local service providers, the local community and reputation within the community are the backbone of their business. This is because search results are generated by referencing the user's location.
To maximize local SEO performance, consider the following steps:
Completing a Google Business Profile (GBP) page with accurate details

Ensure all business details are consistent across all channels, as discrepancies can harm SEO efforts

Responding to and engaging with reviews

Uploading content to your GMB page sharing company insights, tips, and updates that are relevant to the local community

Maintain a presence in directories such as Yelp as well as local

Target location-specific keywords

Ensure your page is mobile friendly as most local searches are from a mobile device
By improving local SEO, your business will enjoy a heavier flow of local traffic, building reputational brownie points in the local marketplace.


Stay On Top of Search Engine Optimization Strategies With Expert Help
Due to shifts in search engine algorithms, changes in customer preferences, and the emergence of new tech, the SEO landscape is constantly shifting and adapting. As a result, innovative businesses are turning to professionally managed options to remain competitive and maintain a stronghold in web traffic.
The Geekly Media SEO experts are ready to optimize your site for continued and steady web traffic no matter what the search engines throw at us. To learn more about how our advanced SEO techniques and digital marketing experts can help improve your web traffic, Speak to a Geek!