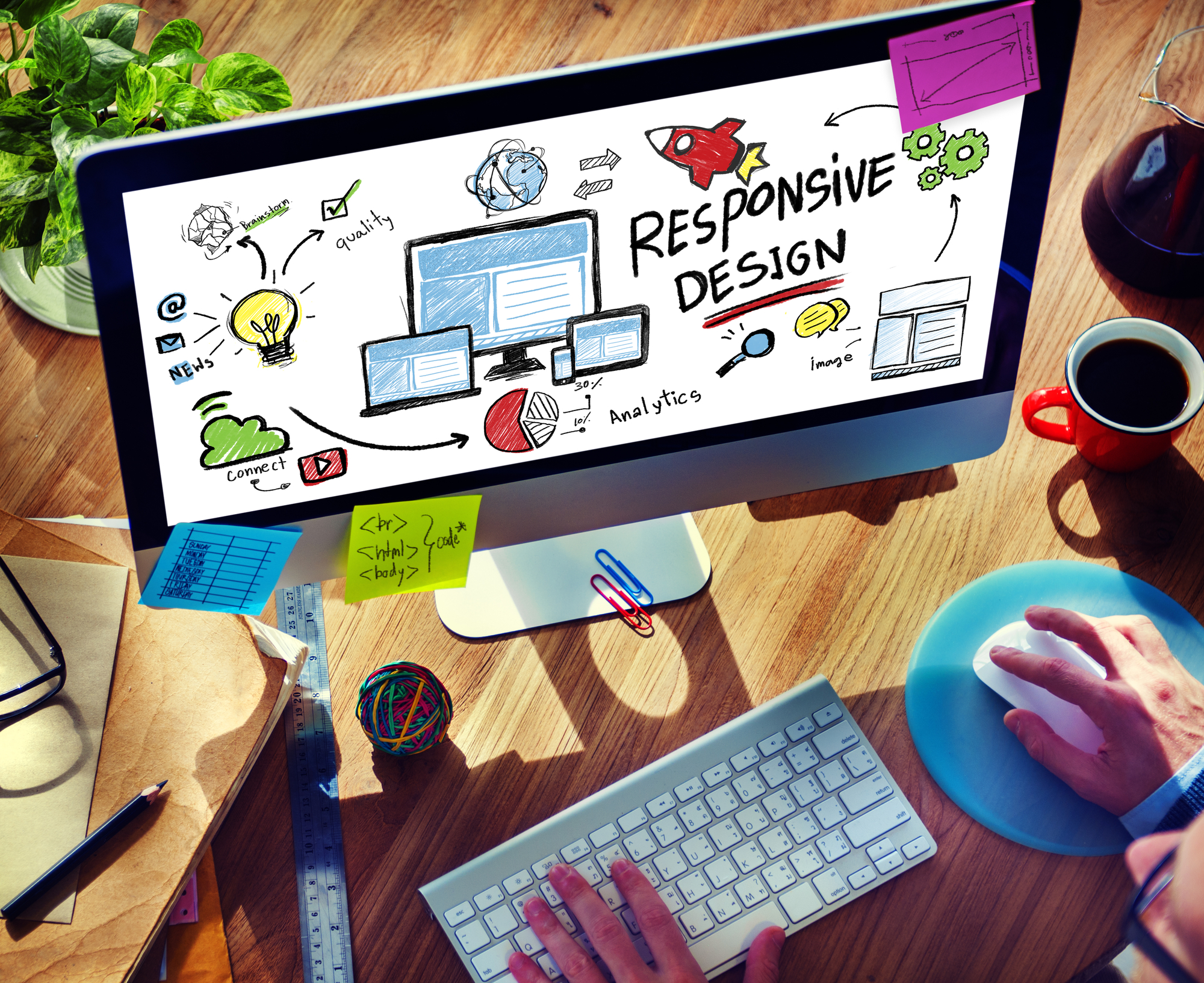 5 Things Your Property Management Website Shouldn't Ignore
Property management websites are a big part of what we do here at Geekly Media: they are the foundation that an inbound marketing campaign is built on. Most of your leads funnel through your website as well; even leads that call your office have probably interacted with your website at some point before deciding to make the call as part of their research process.
Your property management website is probably your most important sales and marketing tool, so it needs to be up to the task. Here are five things property management websites shouldn't ignore—and what you can do to fix them.
1. A Call to Action
A Call to Action (CTA) leads your lead to take the desired action; in this case, to become a lead. Think of it this way: how many times have you said yes to something you otherwise would not have done, simply because someone asked? "Oh, alright," moments can turn into leads: you can't get an answer if you don't first ask the question!
There are many forms of CTA you can use:
You can add some text that asks a user to take the next step and a button the user can click to navigate to a landing page or form

You can add a catchy line above a form telling someone why they should fill it out (hint: you should be doing this anyhow)

You can ask your readers or viewers to like and subscribe or share your content.
You should have a Call to Action that fits the page on every page.

2. Mobile Responsiveness
Mobile browsing is now accounting for half of all internet traffic, and mobile responsive design is the new norm. If your property management website loads too slowly or is clunky on mobile, your bounce rate is going to go through the roof—and your traffic is going to suffer.
A responsive design means the page elements can move and adjust to different-sized screens.

This helps your users enjoy a great experience on their phone, tablet, and desktop.

Websites designed to be responsive are all good agencies will sell these days—so avoid anyone who doesn't.
3. Compelling Content
Clearly, your property management website is going to have content—but is it going to have enough of

the

right

content

?

Can an owner find your pricing and services they can use when doing their comparison shopping?

If an owner has a question, can they find the answer?
Users are preferring self-service methods of solving their problems more and more as time goes on due to the speed and convenience it offers. If a property owner can't find what they are looking for, they are going to go with the company that provides that information.
This includes content offers: your clients aren't always ready to give up control of their investment property right away. It can take months of reading about property management services before they are prepared to talk to someone about their rental properties.
Be sure to talk about:
Tenant screening

Your management software and how it will benefit them

How fast you'll get them, prospective tenants

Why you got into the property management business.
These are all topics a single-family investor will look for.

4. Search Engine Optimization
Your property management website should have been built using SEO best practices—but as we know, what is best is always changing. To maintain or grow your ranking, you need to keep making changes as they come.
The good news is, if you are creating compelling content as we suggested above and following inbound best practices, you will naturally add good SEO to your website as you go. If your site is hosted on an easy-to-use CMS like the HubSpot platform, it's easy to adapt and grow while putting automation to work for you!
5. Lead Capture Opportunities
You're not going to get leads just from having a contact us form, phone number, and free rental analysis on your site. There are other resources owners are interested in—especially the landlords that are still wanting to self-manage their real estate investments.
Marketing to DIY landlords increases your future lead potential because not everyone who is self-managing now will always want to do so. While they aren't ideal leads at this time, they could be later—so gather those contacts and nurture them into leads.
A great property management website will have these elements and more.

It will grow and evolve with your business over time.

A well-designed website will remain your most important marketing asset.
If you need assistance building or modifying your property management website into one that gets results, schedule some time to talk with our property management marketing experts at Geekly Media! We can assess your website with our expert site audit to give you recommendations for improvements. Your website should have a return on investment that makes it worthwhile. Schedule a discovery call with us today!