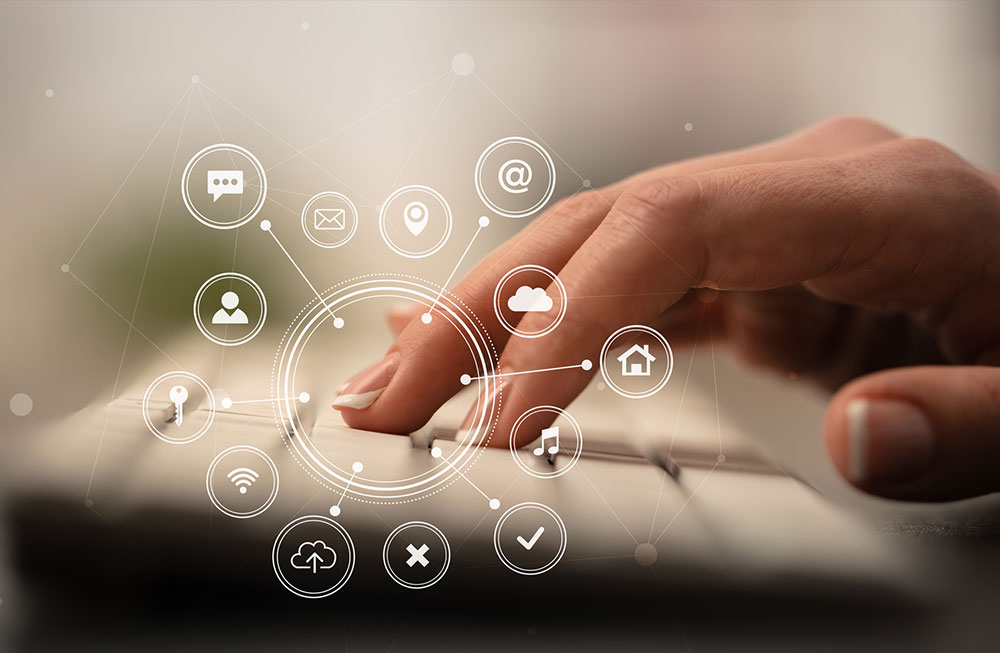 What is Paid Media and How Do I Start? Take Your Property Management Marketing to the Next Level.
The internet and social media have evolved dramatically over recent years to change the world of digital marketing completely. For companies to stay relevant in the modern world, property management marketing should utilize paid media campaigns. . The new way of marketing your property management business allows for massive customization and targeted outreach. Social media has become a significant pastime in the lives of many, and Google is relied upon daily for finding businesses. By learning about paid media and utilizing it in your property management business, you can harness the power of social media and search engines to bring clients to you.

An Overview of Paid Media
Any content that your business pays to promote or display classifies as paid media. There is a wide range of avenues for paid media. The primary purpose of paid media is to bring awareness of your business to others and persuade potential clients to contact you. Paid media is an integral part of a property management marketing campaign and goes hand-in-hand with inbound marketing.
The main types of paid media are:
Retargeting Ads
Retargeting ads are ads shown to people who have already visited your website. Many people may quickly glance over a company's website before moving on and forgetting about it. A retargeted ad appears to remind them of your services and persuade them to come back to your website and engage with you.
Promoted Geographic Pins
Promoting your business's location on Google Maps or other navigation sites is a crucial way to bring clients in who may be new to the area. Your company's location shows above any other in the area when it is promoted, making you easy to find and increasing the likelihood clients will visit your office first.
Social Media Ads
Paying for a social media ad is a way to harness the power of Facebook, Instagram, or Twitter (the most popular social media sites) to work for you by showing potential clients your services while they are browsing. Social media ads allow for targeting by area and interests as well.
Sponsorships
Another aspect of social media marketing for your property management company is to hire a prominent figure to discuss your services. Individuals with a career as influencers have a large following and can "vouch" for your property management company to persuade others to contact your company.
TV and News Ads
Although TV and newspaper ads are significantly less targeted than other types of paid marketing, they remain an effective way to reach a larger audience and spread awareness of your property management company.
PPC/PPI
Pay-per-click or pay-per-impression are prominent ads featured on search engines such as Google or Yahoo. This form of paid media allows clients to see your company prominently as they are searching specifically for the services you offer.
Starting a Paid Media Campaign
Once you decide to elevate your property management marketing for your business, it's time to craft a marketing campaign and decide which paid media service or services you will utilize. The type of service needed will depend on your company's goals for the campaign.
Identifying Scope and Target Audience
The scope of a paid marketing campaign should be determined first before developing the marketing campaign. The significant aspects of scope are the campaign's budget and the time for the campaign to run. Each type of paid media has different cost structures and is dependant on several factors. For example, the cost of a sponsorship depends on the number of followers the sponsor has. Paid media also varies in the period the ads will run. Retargeted ads are generally a longer-running campaign as their purpose is to remind potential clients of your business continuously.
When developing your paid media campaign, it is vital to keep in mind your target audience. For property management marketing, the targeted audience is typically homeowners looking for services. Building a plan for property management paid media entails thinking like the homeowners in your area and considering what they are looking for in a company.
Setting goals for your paid media campaign
An important aspect to consider when setting your paid media campaign goals is the ad's primary function.
The paid media campaign could focus on:
Brand awareness:

Getting your company's name out into the world and helping clients get familiar with your services.

Conversion:

Persuading potential clients who see your ads to contact your company and sign a management contract.

Engagement:

Encouraging everyone who views the content to acknowledge it by commenting, liking, or following your company's pages, leading to your company's

social media pages being viewed

by a wider audience.
Measuring progress of your paid media campaign
One of the best ways to measure your paid content's progress is by initializing KPI's--Key Performance Indicators. KPIs should be highly relevant to the paid media content and be able to be measured consistently. For example, tracking how many clicks a PPC ad on Google gets a week is an effective KPI to calculate how many potential relevant clients view your content.
Utilizing a paid media campaign is one of the most effective ways to bring in new clients. If it seems to be a daunting task to embark on, take the Free Property Management Paid Media Course to learn everything you need to know.