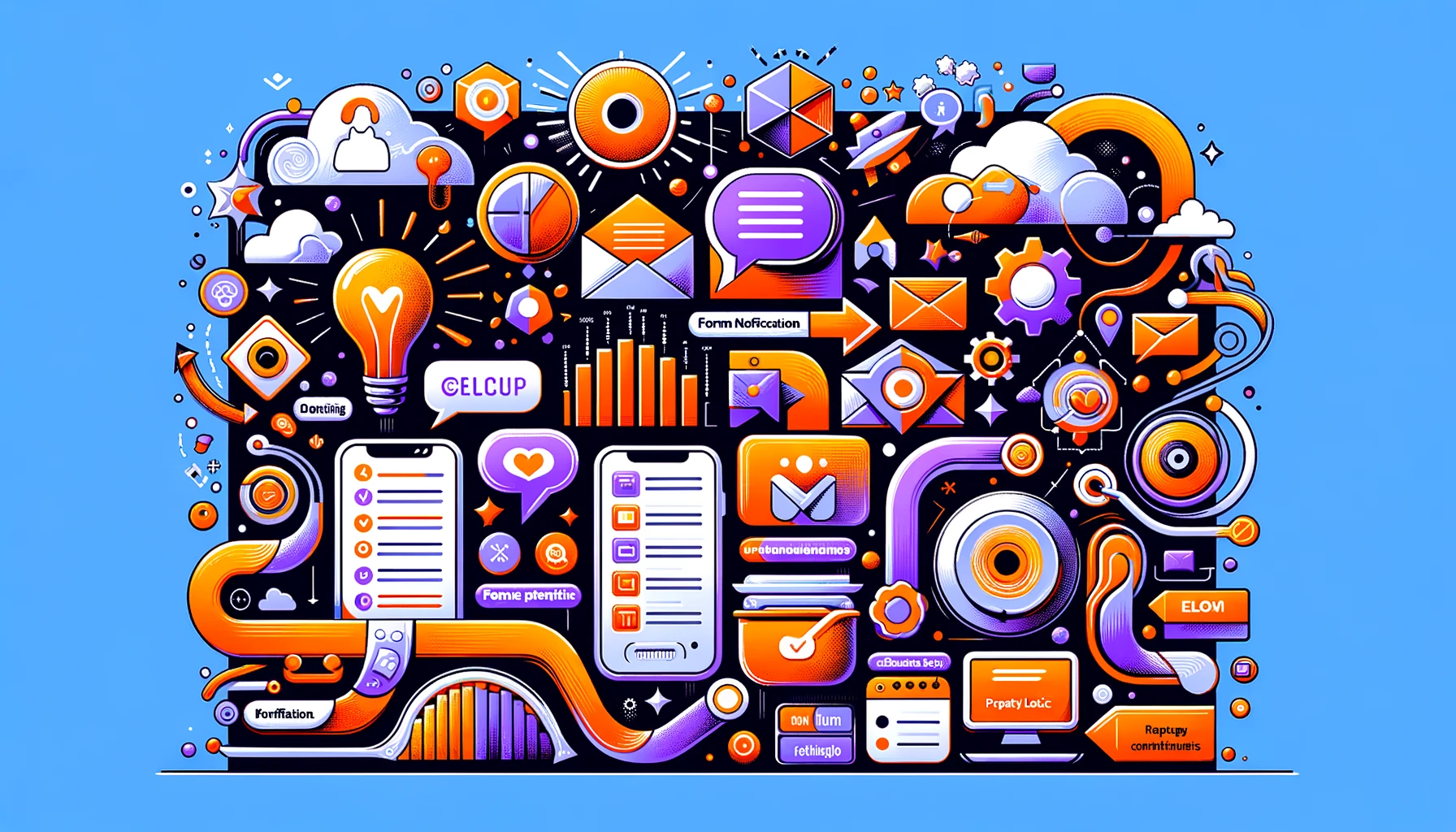 Check out the Latest HubSpot Updates: Exciting User Notifications, Form Redirection, and Clever Property Logic!
HubSpot, the world's leading CRM platform, has recently introduced several powerful updates that are set to revolutionize user experience and boost productivity. In this captivating blog post, we will take a deep dive into three key updates that are bound to leave a lasting impact: the highly anticipated improved user notifications feature, the seamless form redirection to meeting scheduling pages, and the groundbreaking introduction of conditional property logic. Get ready to uncover the incredible ways in which these cutting-edge HubSpot updates can truly transform and elevate your business to new heights of success.
Enhanced User Notifications
In today's fast-paced world, where staying informed is crucial, HubSpot has introduced an exciting new feature to keep you updated: enhanced user notifications! Whether you prefer receiving updates via email, desktop alerts, notifications on other apps, or the mobile app, we've got all the options you need to stay in the loop. Setting up these notifications is a breeze - simply log in to your HubSpot account, click on the settings icon, navigate to the Notifications tab, and customize your preferences according to your requirements. With these user notifications, you can effortlessly stay on top of all the important activities and never miss a beat in your HubSpot experience. Stay connected, stay informed, and stay ahead with HubSpot!
Streamlining Form Redirection to Meeting Scheduling Pages
Scheduling meetings with prospects or clients is not only important but also a crucial part of growing your business. And guess what? HubSpot's got your back with its latest update! Now, you can effortlessly redirect form submissions to a dedicated meeting scheduling page, streamlining your workflow and saving you precious time. This new feature allows you to maintain a professional and organized approach when engaging with leads, ensuring that no opportunity slips through the cracks. How cool is that? It's just another way that HubSpot continues to innovate and provide solutions that empower businesses like yours to thrive in today's competitive landscape.
Including a meeting scheduling link in the redirect URL of the form works like a charm! Once visitors hit submit, they'll be whisked away to the meeting scheduling page, as if by magic! This effortless and seamless process not only saves valuable time but also guarantees a smoother and more delightful experience for everyone involved. With this innovative feature, you can optimize efficiency and create a truly exceptional journey for all.
Imagine the convenience of effortlessly scheduling meetings with just a single click. No more back-and-forth emails, no more wasted time. With the meeting scheduling link seamlessly integrated into your form's redirect URL, you can provide your visitors with an unparalleled experience. They'll be amazed at how quickly and easily they can schedule a meeting, and you'll be able to streamline your workflow like never before.
By leveraging this innovative feature, you'll not only save time but also create a lasting impression on your clients, partners, and colleagues. The smooth and delightful experience of seamlessly transitioning from form submission to meeting scheduling will leave them impressed and eager to work with you. Take your efficiency to new heights and create a truly exceptional journey for all with this remarkable functionality.
So why wait? Start optimizing your processes, saving time, and creating extraordinary experiences today with the powerful combination of form submission and meeting scheduling. Embrace the magic of this feature and unlock a world of possibilities for your business.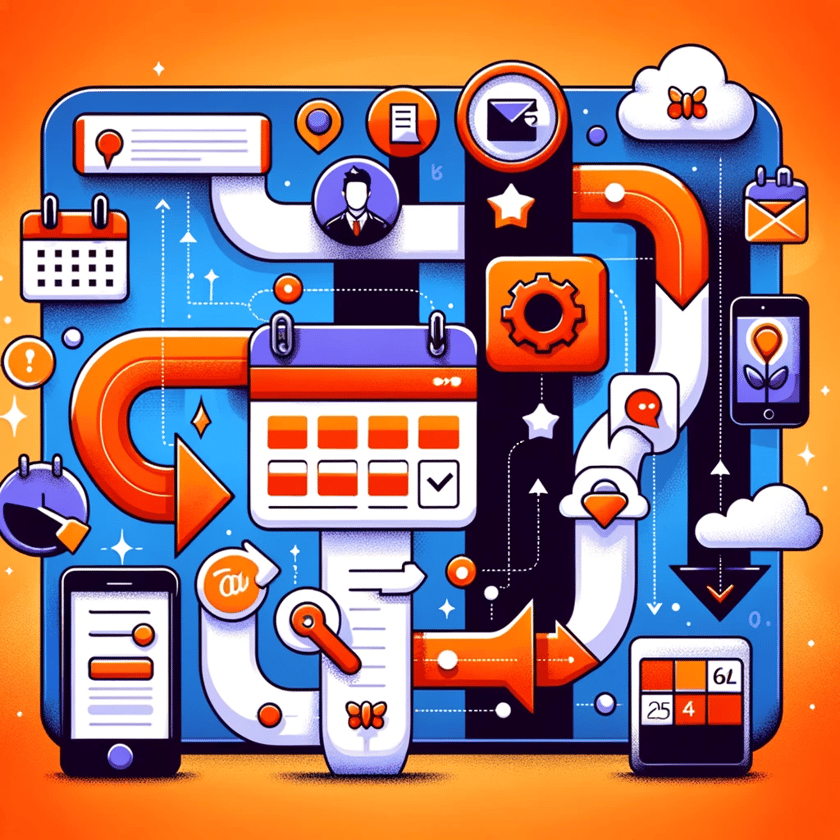 HubSpot Introduces Conditional Property Logic
Data management is absolutely crucial for making the most out of your HubSpot CRM! With HubSpot's awesome new feature, conditional property logic, you have the power to set up rules that determine which properties show up and are required based on other property values. How cool is that?
Benefit 1: Improved Data Quality
For example, let's say you have a "Deal Type" property and when it's set to "New Business," you can make the "Amount" and "Priority" properties mandatory. This nifty feature not only helps improve data quality, simplifies data entry, and keeps everything consistent across your CRM views, but it also saves you time and effort by automating the process of managing and organizing your customer data.
By leveraging conditional property logic, you can easily customize and tailor your CRM to fit your specific business needs, ensuring that you have the most relevant and accurate information at your fingertips. Need to track different data for different types of deals? No problem! With conditional property logic, you can create specific rules for each deal type, ensuring that your CRM is perfectly aligned with your unique requirements.
So go ahead, take advantage of this powerful tool, and watch your CRM efficiency soar to new heights! With HubSpot's conditional property logic, you'll have a robust and flexible CRM system that empowers you to manage your customer data with utmost precision and ease. Say goodbye to manual data management and hello to streamlined processes and increased productivity. Your CRM will never be the same again!
By ensuring that specific properties are properly filled out, conditional property logic elevates data quality and accuracy to new heights. This meticulous approach transforms your HubSpot CRM database into a reliable and trusted source of valuable insights, enabling you to make well-informed decisions that drive success. With this enhanced level of detail and precision, you can unlock a deeper understanding of your business and leverage it to seize opportunities and stay ahead in today's dynamic market.
Benefit 2: Simplified Data Entry
With the power of conditional property logic, you'll only be presented with the information that truly matters to you. Say goodbye to cluttered screens filled with unnecessary fields, and say hello to a streamlined and efficient data entry process. No longer will you waste precious time sifting through irrelevant information.
Instead, dive right in, effortlessly inputting exactly what you need, and swiftly return to what truly matters. By eliminating distractions and unnecessary steps, you'll experience a seamless workflow that allows you to fully focus on the tasks that truly require your attention. This enhanced efficiency will not only save you valuable time but also boost your overall productivity. Embrace a more productive and rewarding experience as you effortlessly navigate through your work, with no time wasted on irrelevant details.
Benefit 3: Increased Consistency
When it comes to managing your HubSpot CRM data, consistency is the secret sauce that sets you up for success! With conditional property logic, you can effortlessly enforce rules and guidelines across all CRM views, ensuring that your valuable data is not only standardized but also incredibly easy to locate. This awesome consistency not only promotes better collaboration among teams but also empowers you to make informed and data-driven decisions. So let's rock that CRM game together and achieve unparalleled efficiency and productivity!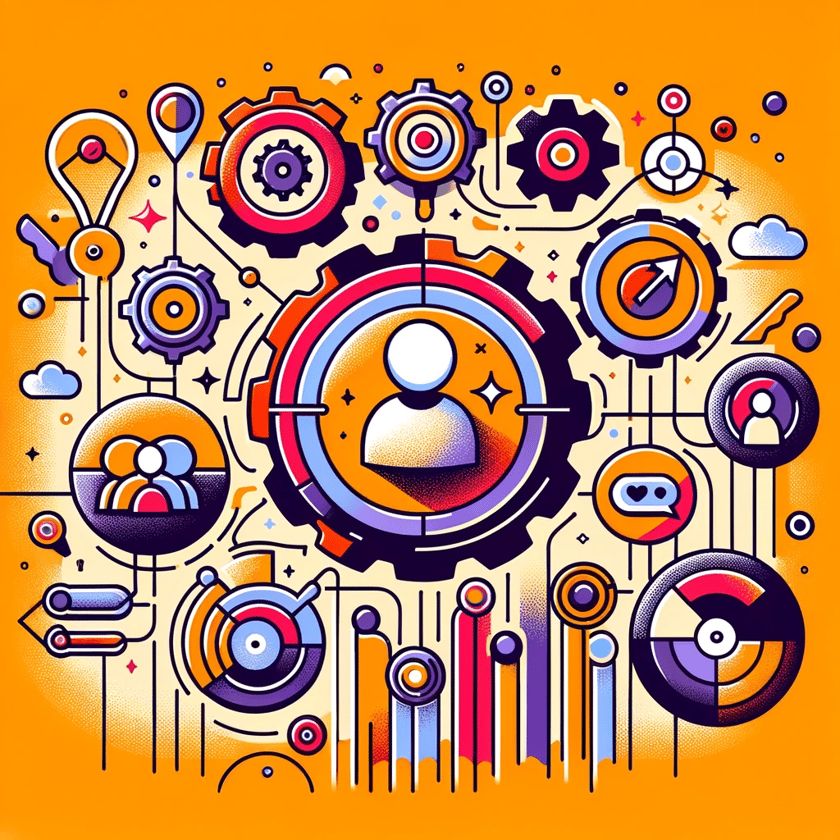 Conclusion:
HubSpot's latest updates are here and they're bringing some seriously awesome enhancements! Get ready for improved user notifications, form redirection, and data management with conditional property logic. With these game-changing features, you can streamline processes, level up your data quality, and boost productivity like never before. Stay ahead of the curve and unlock new possibilities for success with HubSpot's latest updates! Let's go!