Do-It-Yourself Professional Marketing through the Geekosphere
The Geekoshpere is the perfect place for you to learn to market your company like a professional agency. We have the resources you need, from Marketing Best Practices (MBP) to guide you step by step, online courses to learn at your own pace, and live group coaching to stay in the know with the lastest marketing trends.
DO-IT-YOURSELF MARKETING
Sometimes, you just want to do it yourself.
We understand. Sometimes you want to control your own marketing game. Sometimes you're bootstrapping your start-up and don't have a marketing budget yet. It's not a problem.


Not only will you be able to learn marketing on your own from our ever-expanding Geekosphere library of learning materials, but you'll also get access to our team of experts who can help guide you every step of the way. With Geekly, there's no limit to what you can achieve.
Everything you need to DIY your marketing strategy
An ever-expanding library of MBPs
To be successful in marketing, you need to learn and educate yourself about the latest best practices constantly. You will have access to this library 24 hours a day to learn at your convenience. Plus, you have a handy reference library to help you solve problems along the way.
Templates to help you game plan and strategize
One of the most important aspects of any marketing strategy is planning. A good plan will help you execute your vision and keep you on track. That's where the Geekosphere ready-made templates come in handy!
Continuing education
Our Geekosphere library is continually updating to include the newest technology, trends, and best practices so you can get ahead in the marketing game. You will also have access to our new webinars that help explain recent trends and tactics to reach more customers.
Pre-register and be the first to join the Geekosphere!
Be a BossGeek in No Time with DIY Marketing
Saves Money
Most business owners are always looking for ways to save money, and one way to do that is by doing their own marketing. However, it can be difficult to know where to start and how to get the most out of your marketing efforts. That's where Geekly Media comes in. We provide DIY marketing tools and resources that make it easy for business owners to create and execute successful marketing campaigns on their own. Plus, we offer affordable pricing plans that fit any budget.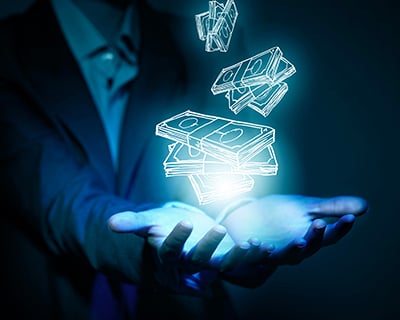 What Clients Say About Us Geeks
We worked with the Geekly team on a project that had gone off the rails. They saved the day, big time. We got great creative that "wow-ed", super fast and responsive team, friendly and fun collaboration, and made new friends. We are so grateful for Heather and the WHOLE GEEKLY team! We look forward to working with them again.

We partnered with Geekly to automate some of our operational systems. They were able to walk us through a process and build a ticketing system and automation for our rent collections, late rent/eviction process. We were able to move one full-time employee off of rent collections and re-positioned them elsewhere in the business.

Can't say enough about Geekly. They are truly experts at what they do and have helped our company tremendously!

Great experience, great team with a wealth of knowledge on HubSpot. Appreciate everything you have done to help us get up and running on HubSpot.

The Geekly team has been amazing to work with. Thanks to everything that they have helped us build our day-to-day operations run smoothly and efficiently.

The team at Geekly has been awesome to work with. They have top-notch talent in so many categories and have really delivered way above expectations on our projects. Our growing business has switched gears several times and they are able to roll with our changes effortlessly. We appreciate you all!

Geekly has truly been top-notch to work with. It is rare you find a consultant who communicates as well and follows through. Very happy with the process and outcome.

WOW, what more can I say about Geekly. They are experts at what they do and have helped our company tremendously! Dealing with Ross has been one of the highlights such a fantastic dedicated efficient detail orientated person. Thank you