Learn how to navigate our RealHub Review platform to send, comment and report on your business reviews.
What is RealHub Reviews and Directory Listings?
Congratulations on getting starting with RealHub Review (RHR). Our platform provides a singular place to manage your review directories like Google My Business, Facebook and many others. You also have the ability to send review links, reply to reviews, and even start run and manage your own review campaigns.
Additionally, RHR submits your NAP (business name, address and phone number) to 50+ directories across the web. This increases your digital footprint online and allows you to be found easier for web searches on Google. This works because Google can now see your NAP information is listed in multiple locations online, therefore increasing your organic search ranking of your website (SEO).
You can view a tutorial video HERE that touches on all of the points in this article.
Part.1
What should I expect to see first?
The first thing you should receive is an email invitation to our platform. We can give access to as many people as you would like!
Step 1. When you receive access to your account you should be sent to a login screen that looks like this: https://realhub.reviews/sign-in/.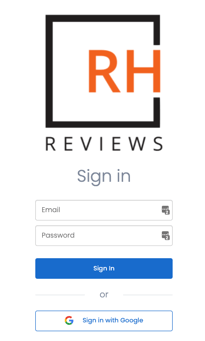 Step 2. Once you are logged into the platform you will be greeted with the home screen.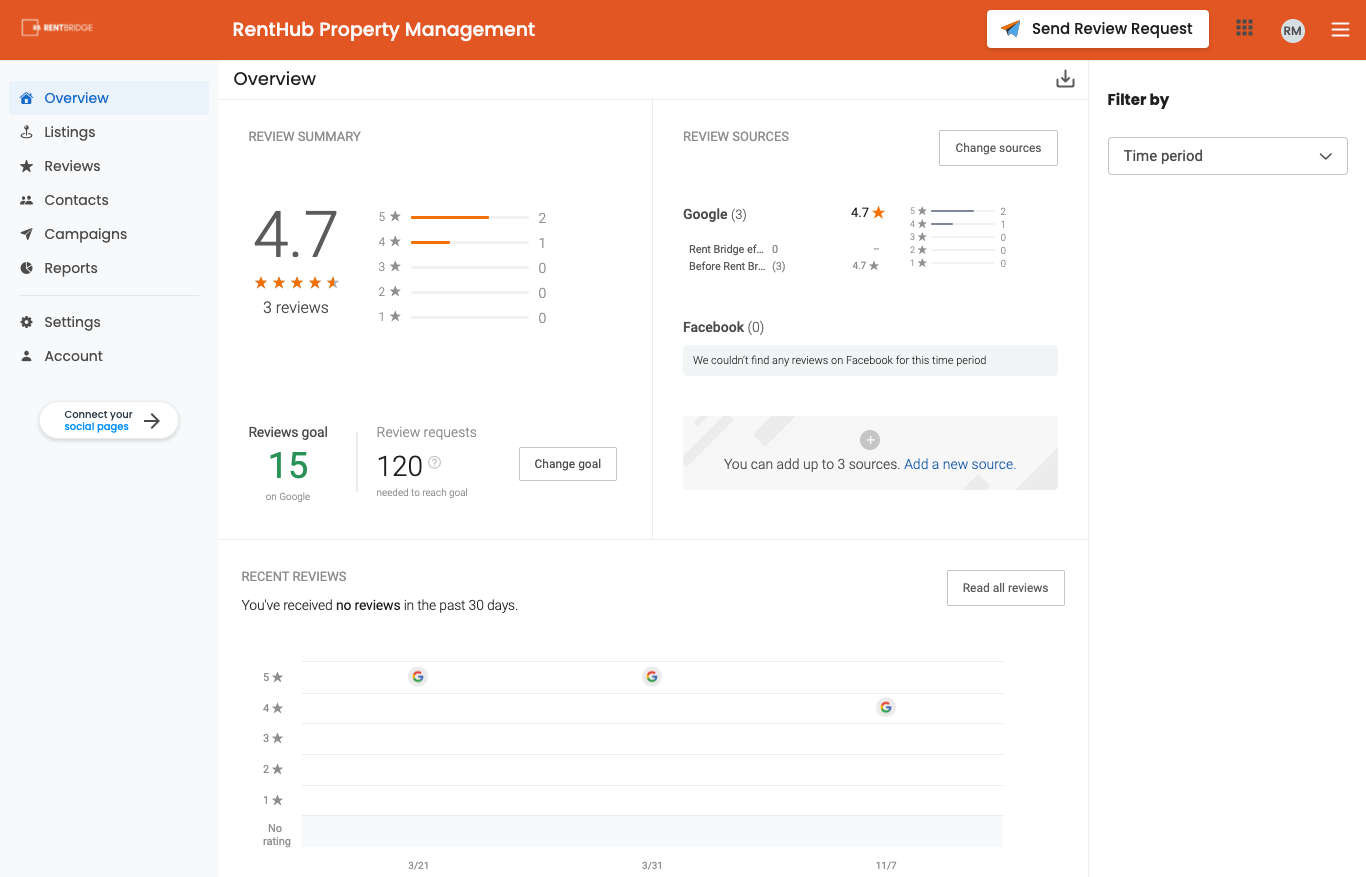 Step 3. On your left hand navigation bar you can visit tabs such as reviews, listings, reports and many other options.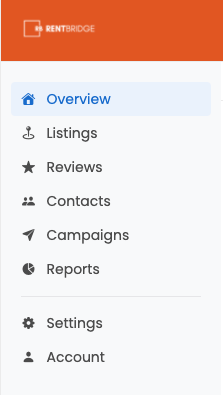 Step 4. On the review tab you will be able to see all reviews associated with your business. Here is where you can respond and take action. Feel free to explore the platform and all tools at your disposal. Do not hesitate to reach out to us at Rent Bridge if you are having an issue or question about the platform.

Step. 5. Responding to a review is very simple. You click on the blue reply button below the review that you would like to respond to.

You can create a custom response or use a template response. You will see those options here.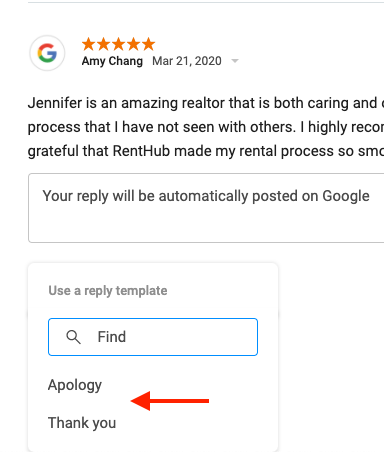 Step 6. To create custom templated responses navigate to the settings button on the left hand side bar. Click reviews and templates. You will then be given the opportunity to create your own templated responses.

Step 7. Lastly you will see the send review option in the top right hand corner. You can use this option but we do recommend against it.

Users will receive your review request and will be taken to this page.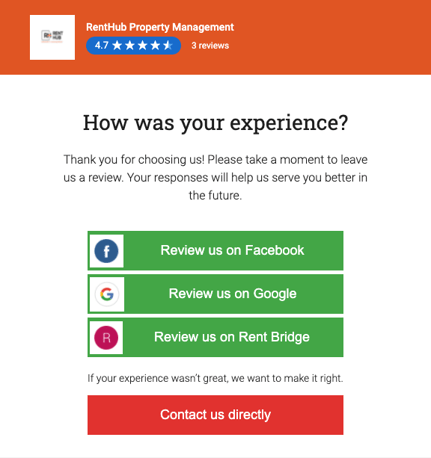 This option does take the user directly to a review option. In the case of someone that may not have had a great experience, we have created a process that should mitigate bad reviews. You can view that process below in Part.2
Part.2
When you signed up with us for RealHub Reviews you should have received your URL that can be shared with your clients.
This URL can be shared with your clients via email or text.
Step 1. When someone clicks on your unique link they are taken to this page. If they click on the sad or neutral face, they will be taken to the next step below.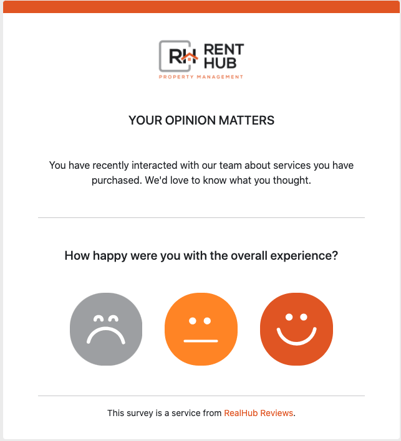 Step 2. This form will be shown when you have someone that is unhappy or neutral about their experience. This step does not give them the option to leave a review but rather submit a form where you will be notified via email and HubSpot ticket if you would like.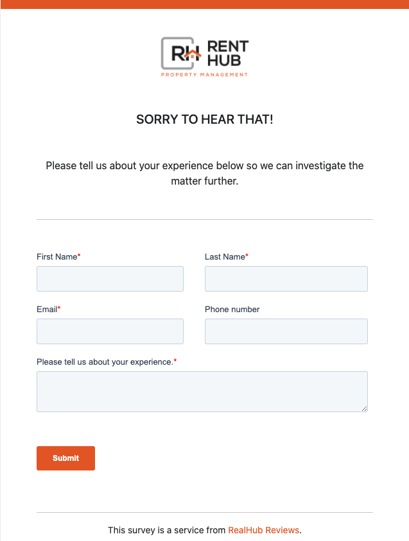 Step 3. If a user clicks on the happy face they are directed to the options below where they can choose what platform they would like to review your business on. Once a review has been made you can view and take action on it by logging into your RHR platform as mentioned in above steps.