You can set up a signature for your HubSpot user profile, which will be used for your emails sent through the CRM.
In your HubSpot account, click the settings icon in the main navigation bar.
In the left sidebar menu, navigate to General.
Click the Email tab.
In the Configure section, click Edit email signature.
Click HTML and edit the HTML of your signature.
Open signature file
Return to where your signature file is saved. If you don't have file extensions showing like the screen below you should be able to see something like 'HTML document' or 'Chrome HTML document' in the Type column.
Ignore the 'Rich text format' file or the 'Text Document' files.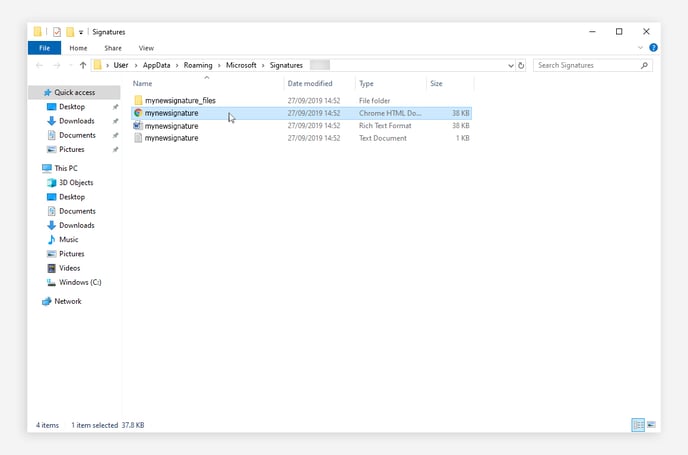 Right-click this file, hover over Open with, and click on Notepad: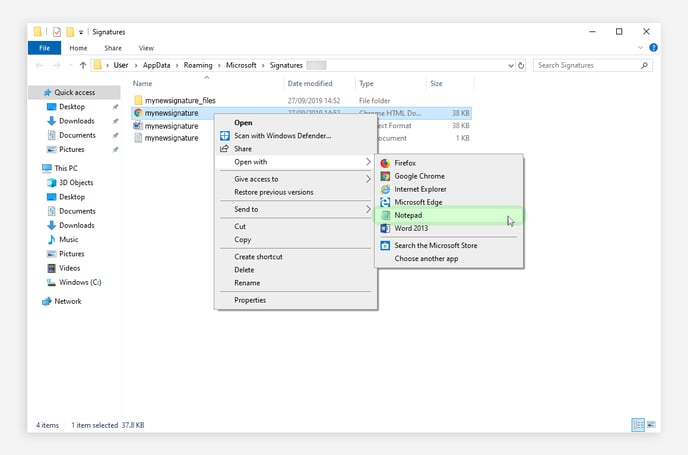 If you don't see Notepad as an option, you will have to click Choose another app and manually choose this from a list.
You should now have the file open in Notepad: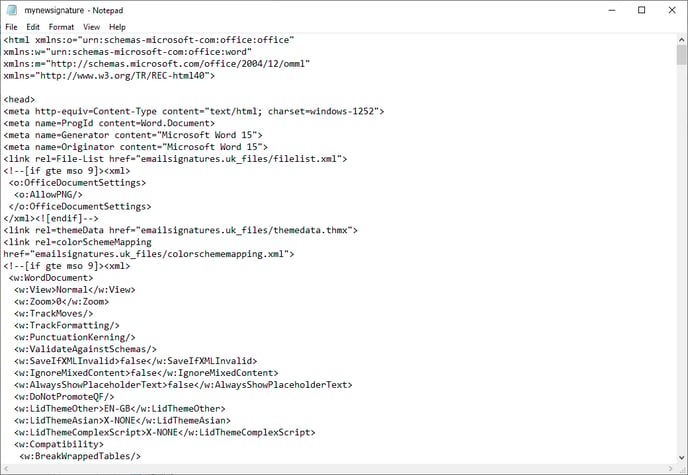 Press Ctrl + A on your Keyboard to select all the code of the signature. Press ctrl + c or right-click and select copy to copy the code.
Go back to the HubSpot signature section and paste the code you copied inside the HTML tab there.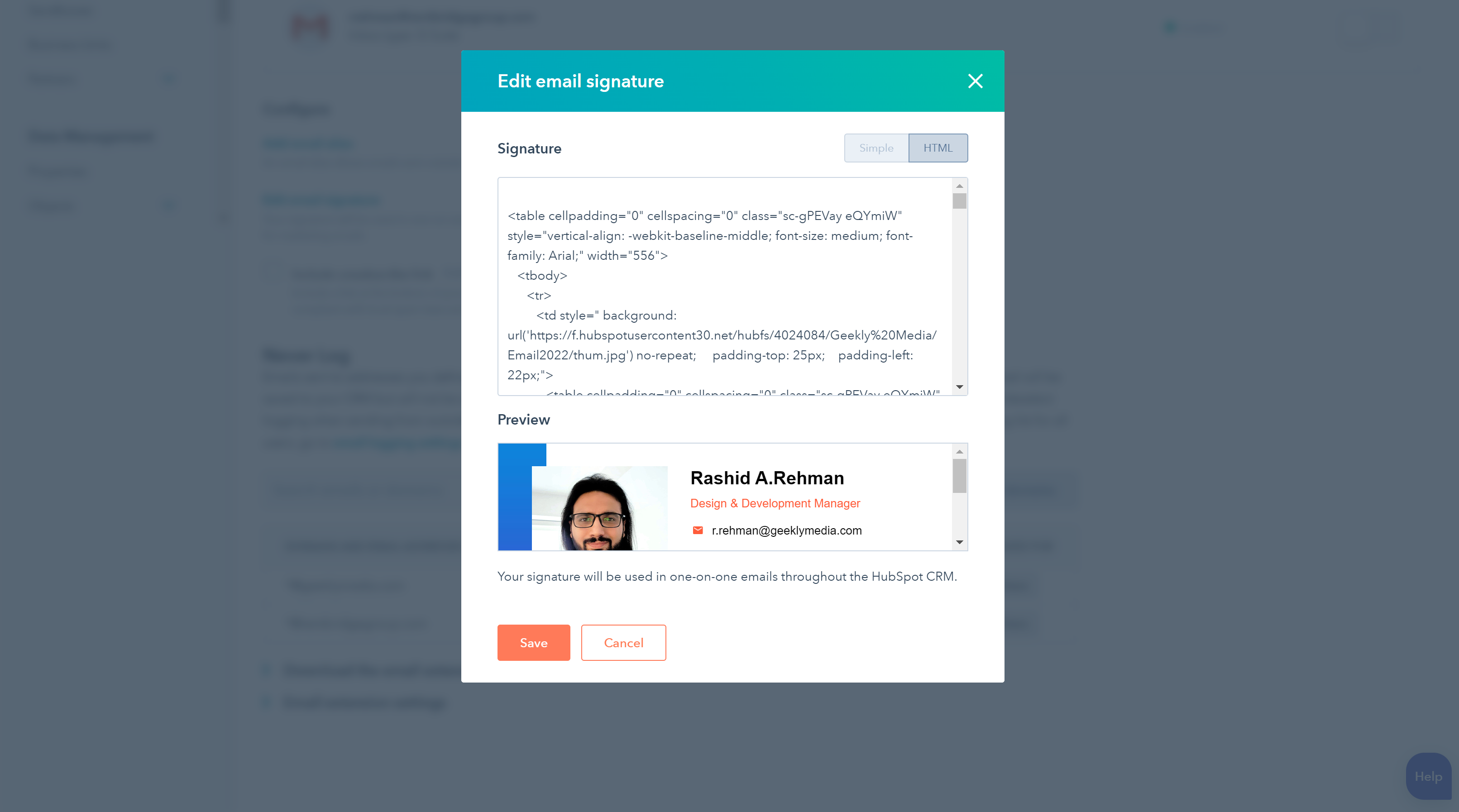 You will see a preview of the signature after you paste the code there.
If everything looks good there then just click save.
That's it! Your new signature is installed to be used on the HubSpot CRM.